Sticky Situation??????help required.??????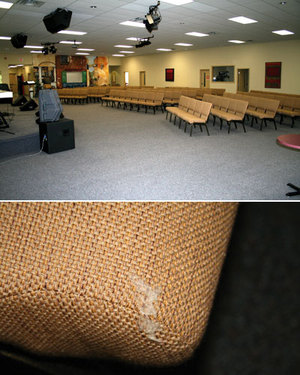 India
September 9, 2007 9:04am CST
As part of our renovation process, our Kid's/Youth area received a face-lift,complete with beautiful new,comfy chairs. This weekend was their first exposure to the rigor of Kid's & Youth ministry One of the chairs didn't fair too well. A blessed child rubbed their gum into the side of the chair. It is no problem to get the gum out of the chair, yet I found it quite funny when they told me who the culprit was. Check out who did it here. I guess a certain "dad" should stop giving his kid's gum before heading off to Life kids eh?
1 response