Do u like valentines day.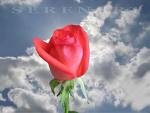 India
September 10, 2007 8:58am CST
Do u like valentines day. if yes, how do you celebrate?
6 responses

• Philippines
11 Sep 07
Yes, I like Valentine's Day. I celebrate Valentine's Day at home. We decorate the house with roses and hearts.

• United States
10 Sep 07
I love Valentine's Day. My hubby always makes it special. He always buys me flowers and cooks me a meal and we eat by candlelight. My class at the daycare I work at love it too. We go around to the other classes and deliver Valentines to everyone. I always get the cutest stuff from my class. My mom still buys me Valentine's Day presents too.:)


• Romania
10 Sep 07
Sincerlly i don't love this day becouse in that day i never am with a lover i never can't find one in this day or to keep a friend until came this day i break with him and wihtout no reason so i really don't love this day,enjoy it if you are more licky than me

• India
11 Sep 07
thanks for support to this discussion +

• India
27 Sep 07
well dude i definitely believe in valentine's day. but for me its not only on 14th feb. after all whats the main purpose of valentine's day? its a day when a lover is supposed to muster up enough courage to propose to his beloved. so for me any day i muster up enough courage to propose my girlfriend would be my valentine's day. and we would together celebrate its anniversary to make it special always.

• India
13 Sep 07
Y i like/love that day. ..i celebrate with all my family/ friends/ partner. Bcoz..thats my birthday.