cancer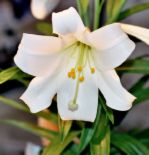 Philippines
5 responses

• United States
28 Sep 07
There are many reasons for regarding cancer as a serious enemy, but there is no reason to panic. Yes, there is a war going on and we are caught in the crossfire. Yes cancer seem to have the upper hand, and pharmaceutical medicine is losing the war on cancer, but be not dismayed for God has another plan. The employment of natural remedies will completely annihilate the enemy and give you the victory. Dear reader, there is healing in Jesus Christ. Just trust and obey His natural way and health in every sense of the word will attend your life.

• United States
23 Sep 07
No there are no cures, but lots and lots of people are working on it.

• United States
19 Sep 07
Yes there is a cure for cancer(JESUS)there is no disease,no problem that he cannot handle.there are people who has been told that they had this dreadful disease but are now free from any signs or symptom of it.If you get rid of the cause you destroy the disease. I am told that all diseases start in our intestine,and the first thing we need to do is clean our colon and detox our entire body. of course not many medical doctors will tell you that because that will cut their income because they will have less people coming to them. My girlfriend got this web site from the radio station just yesterday and she e-mailed it to me and i went to the site and was quite amaize on all the information concerning health problem and the cure by natural herbs. if you are interest this is the address www.renuherbs.com (Robin Anthony) i hope this will be a help to you and anyone who has cancer or any other disease.

• United States
17 Sep 07
i really dont know for sure if there is a cure for cancer. i do know that there are treatments. but i am wondering if there is a cure in our own backyards. think about it they are testing all these different meds for a cure or an effective treatment, maybe there is something in our own backyards like a plant or a tree branch or something in our gardens... i guess it is wishfull thinking but then again you never know...