Someone living with you? That needs to move out?


United States
September 14, 2007 2:06pm CST
yes, it can be a fatal mistake, it's my husbands sister, my sister in law, and boy this last week has been so tuff/tough my whole routine has been interupted, interfeared with and my whole way of doing things has been changed. To closing the bathroom door, hiding the newspaper, hiding the cookies, laundry soap, my cloths, shoes, perfume, lotion. My husband and I have so many cloths that I keep mine in the spare bedroom and guess who's sleeping in there? My goodness what does a girl have to do, to keep the anger in and from pulling her hair out (like the picture?) For someone who doesn't have a job, to being picky about working at a walking distant fast food place. Always wanting me to take her somewhere. My brain hurts. I can't even get a power nap in after work. Or watch a movie without being interupted. My cat, oh that's another story all by itself. She stays under the bed all night now. This sister in law of mine talks so loud!! What am I going to do to help this process of her moving out a little faster. Wow I think I just needed to VENT!
3 responses

• United States
17 Sep 07
I feel for you. That's why they say no two couples can live together because it just doesn't work. Maybe counting to ten helps? I don't know but it's a suggestion at best. Hope you gave them a time limit to be out or they just may become more comfortable and stay longer if you don't.

• United States
17 Sep 07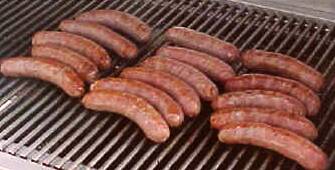 AMEN TO THAT ONE, she was gone most of the weekend!! Girl, she can put away some groceries too!! I smoke some ribs and some chicken, made some potato salad and some baked beans hoping it would last two (2) nights and then have some for lunch the next day, I was lucky if there where any leftovers for lunch today!! And she wasn't even there yesterday, I didn't discover it until last night when I got ready to cook something

• United States
18 Sep 07
I know she'd be forking out some darned money!! I'll be damned if she'll eat all my food without putting up something! She wouldn't live with me but for a day if that long. You're going to have to tell her and stand your ground too.

• United States
18 Sep 07

Well I have had two days of peace and quiet, she is out doing what she does best ??? We won't go into that, but when her a
@
@
is tired she will come dragging her butt in and sleep for two days, there has to be a means to a end on this matter. I ask my husband to get the house key back, and know we have started hiding things??

• United Kingdom
16 Sep 07
Well i think you need to talk to your Husband and tell him how you feel and that he is to sort her out or she can leave that is what I would do I would also approach her and tell her that either she starts respecting or she can go I really hope that you will get this sorted

• Philippines
15 Sep 07
hmmm i guess you could talk to your husband about it..it concerns her sister anyway. so tell him bout all your worries about this sister in law of yours. it's ok for a family member to stay with you if and only if he or she knows where he or she stands..she should at least know her limits. it's not her house. have you tried talking with her about this??like asking her to help you out with household chores and not depend on you and her brother all the time.. that walking to work is still an exercise...hehhee if you cant talk her out, then talk to you hubby about it..