My Love!!!!


September 15, 2007 12:52am CST
Can you tell me a poem / catchy lines that you would have wrote / said to lover to win her / his heart ??
2 responses

• United States
15 Sep 07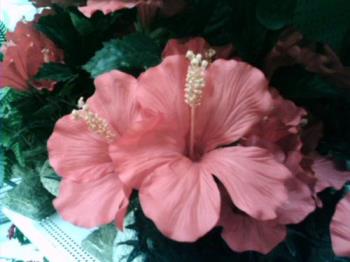 I can tell you a romantic thing that my husband said to me before we were engaged or married. He sent a letter from thousands of miles away with some dried flowers in it and he told me they were magic flowers and whoever received them would travel back to where those flowers came from and the flowers would bring her to the person who sent them. I guess maybe it was true, because I was going somewhere else and only meant to pass through the town where he lived. He did take me to the tree and showed me where he got those flowers and then he went to buy rings for us and the next thing I knew we were married, so I never did get to where I was originally going. Of course, we had known each other for a long time before then.

• Singapore
16 Sep 07
i once send this msg to my gf but she cried & cried because she's too touched by it......................... My only love, precious,sweet and lovely bambini wifey charlotte. Nothing is gonna and can detach me from u.Because i love u alot and will sayang u always from now. No one is to/can bully u(including me), no one is to upset u(including me), no one is to make u unhappy(including me), no one is to hurt u(including me). I can only protect and love u and make u happy from now on till as long as i can live..