How far are you prepared to go?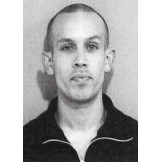 September 16, 2007 2:13pm CST
I was reading my local newspaper on line yesterday and a name cropped up which I recognised, a friend from my school days. Having read the article I was both amazed, appalled and disheartened. We are mostly here to mainly make some extra money on the internet and friends along the way. But how far are you prepared to go if it is not enough?Cocaine retailer was at top of pub sales chain The picture was big for a mug shot so they were really making a statement. 'Police have nailed a cocaine "retailer" who supplied a network of street dealers who pushed the drugs in pubs and clubs' They confiscated £5,000 in drugs, £30,000 Subaru Impreza and a mini coupe worth £13,000. I think this is sad to see a school friend end up this way, but in a higher respect there is one less drug pusher on the strets to tempt my children
1 response

• Australia
16 Sep 07
yeh its funny isn't how we see people of our past the same as we knew them at least I tend to, even babies we forget they grow up and I guess some become bad eggs, I look at criminals and think how could that person have ever been a baby...we are strange creatures us humans.

•
17 Sep 07
We do forget people grow up, move on, move out. I get so wrapped up in my own little bubble sometimes, but with things like this going on it seems the nicest place to be. I have my family, my children whom I adore and would do anything for and anything to protect, a select few friends around me and my MyLot extended family. I was worried about posting this especially the photo, I did not think MyLot would allow it, I am glad they did though, I think people need to be aware. Like I have said before, I am living in the UK, and even I watch Dog the bounty hunter, there should be more men out there like that guy. He is a saint in a bullet proof vest.