How loong do you wait to mark your best response?

United States
September 16, 2007 5:26pm CST
I usually wait at least a few weeks, because I want to see how many people respond, and who is the best, and see who took time and effort to respond to my discussion. I also wait this long, because I am not all about just getting my discussions resolved. How long do you wait? What do you think about before you mark your best response?
6 responses

• Hong Kong
17 Sep 07
I usually wait for a few weeks or more. I tend to mark my best responses all at once when I could find the time to do so. I think it's more effective this way, so I just do a bunch of my discussions at a time!

• United States
17 Sep 07
Sounds like a very efficiant way of doing things. I am glad that this works for you. I have not really found my groove of marking the best yet.

• India
17 Sep 07
I also usually wait for couple of weeks and let people to respond to my started discussion. After a couple of week, it takes me two days to figure out which reply is the best as many people respond. I also mark them "+" or "-" according to the effort they have showed in replying. I always think about the quality of writing the person has used in his response and was it relevant and to-the point to my started discussion or not.

• United States
17 Sep 07
Rating is deffinately a big thing with me too, if I feel you made an effort to stay on subject, or put some thought into your response, I will rate you positive, which is most of the time it seems.

• United States
17 Sep 07
Some of my discussions won't have a best response because the responses are pure opinion and there isn't a right or wrong answer. And some I couldn't choose between two great responses. And then there are times where I read the first response and it is well written and captured what I was thinking and I mark it right away.

• United States
17 Sep 07
I hear ya on that one, the only thing I can say is even though some of the discussions are only opinion, I pick the one that I most relate too. TY

• United States
16 Sep 07
I try to wait until I get a response that I think is the best of the lot, but not too long, because I don't like to keep things hanging, and it's nice for a person who has taken the time to answer me, to get their "reward" as early as possible, so I feel obligated to try and do that. However I will not usually mark a best response until the response is really the best or at least the one that closely matches the answer I am looking for. In some cases where I don't get a lot of responses then I have to choose the "best of the lot" if I don't want to leave it unresolved. For example, if a discussion is more than a few months old, and I still don't have a lot of responses, then I just choose the best of the lot if I think I really don't want to wait any more to get responses.

• United States
16 Sep 07
Yeah I understand, I know how it feels to just not want to wait for any more responses. I get so tired of waiting some times too.

• Philippines
17 Sep 07
I have no definite time on choosing one, but I do choose one after a week. I choose one if I think that responder did make a good point about their response, which is detailed and in good quality. I don't have to choose one that agree's with me, as long as they did put their post in a nice way. I still wait for a while, for others to have a chance in voicing out their opinions, but if my discussion don't move at all then I'd choose one no matter how many have participated on it.

• United States
17 Sep 07
I try not to be prejudice in marking them, that is why I like the opinion ones, because it is your opinion, and not mine, so therefore it does not matter as long as it is thoughtout and stays on subject.

• United States
17 Sep 07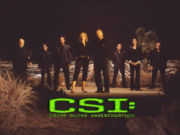 hello there carissa..it usually depends on how many hits i have for each thread..like after 2 weeks i stil only have 2 or 3 posts on it..i wil rate BR then..but if i get huge hits..which for me is anythign after 15..lol i wait for a month and then give it out..and take a whole day looking threw the discussions and giving out best BR,,i was wondering..do you rate everyone that answers your posts? i know i do and everyone always gets Plus marks when i anser other posts and my own..unless they break the rules..but i have been seeing not many people have been doing that..just curious..do u give out rating to everyone that answers threads?? have a good one! :)

• United States
17 Sep 07
I always rate when I read through them, actually it is the first thing I do. Then when I go through other peoples discussions I rate all the responses to them too. Yes I read all of them. It takes a while, but it helps from repeating all the answers they already have. And anything after 15 for me too.. LOL