How many of you own a digita camera?

United States
4 responses


• United States
3 Nov 06
I don't have a digital camera myself but I know someone who has one and I absolutely love it! It's a canon and the kool thing is that she found it after work one day!

• Canada
28 Sep 07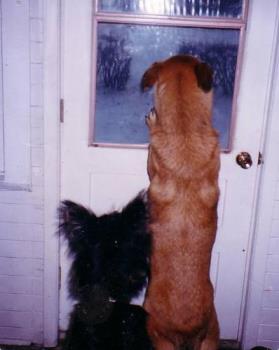 We have a digital camera and love it. After reaching my 500th post you can add photos to you topics and this great fun! Friends comment on them and it does a little to your earnings when they do. So I am glad you are enjoying your digital camera and I sure you will for a long time...and hopefully you will share images with the rest of us. If you like it...a comment would be appreciated and I will do the same for you whenever I see any of yours if and when you decide to post them with your digital camera! fun posts and thanks for creating a place for me to share my cute pet photos with you and others! Raia

• Canada
28 Sep 07
Hi...I checked out your site and wanted to comment on the really cute picture of your black kitty...but could not because we are not friends. I requested you as one and love your black cat...we have one that looks just like yours...a black female named Nexus. I liked your cloud photos too...so lets be friends so we can have fun commenting on photos and why confirm why we love our digitals!

• Malaysia
29 Sep 07
I got my first digital camera in the year 2002 before I paid a visit to China. I pick Sony cyber shot as it was light and handy. It was quite convenient for me to have a three weeks back pack traveling. My hubby complained that its LCD was not wide enough and quite difficult for him to focus the object. At present I plan to get a brand new digital camera with 2.5" LCD, 3.5 optical zoom and higher pixel.