What is your idea about palm reading?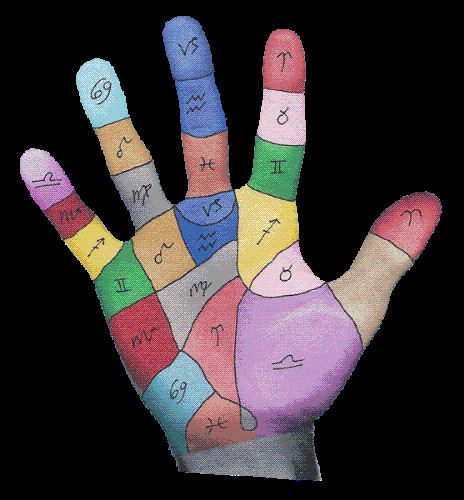 India
10 responses

• India
17 Sep 07
hello balasri, nice to see you again with yet another interesting discussion. i would say yeah i believe in palm reading but not that much as i do in case of horoscopes.i think they give you more precise prediction than palm reading.i would rather go for those stars and moons than the lines on palm.and nothing in my case has proven to be true so far based on palm reading.but yeah it happened due to horoscope reading and from then on i firmly believe in astrology.but anyway i won't mind getting my palm read....LOL...who doesn't want to listen about his future.its different thing that the prediction comes out to be true or rather false. what i believe is the lines on your palm changes constantly but that is so minute you can't even find it out.so that way is your future changing based on the lines on your palm?i don't think so.everybody is destined for something that won't change. moreover nobody in this world can predict your exact future by looking at the palm or horoscopes or by any other means.its just a human phsycology to know about future that attracts us to go for it.

• India
18 Sep 07
Thanks Rinku.Actually m the next discussion in line in my mind was astrology.I believe in both very much.They proved to be so accurate and I consider them as great sciences. That is why I never go to an astrologer or a palmist.lol.I am scared to know the bad predictions of the future.Why to die daily with the fear while it is imminent one day.I believe in living for today having faith in God and your efforts.

• India
18 Sep 07
yeah you are very much true in that sense what you said.its better to live a happy life without knowing the future than to live always worrying about the future predictions.whatever is destined will happen on its way.we can't change that so why waste the beautiful and precious moments worrying over those useless things that doesn't have a full 100% truth to it.


• India
2 Nov 07
Bala, I do not believe much in palmistry or horoscopes. I would have liked to believe in it but just do not believe the ppl who manipulate those. There is no assurance that a palmist or a fate reader is actually accurate or scientific. They can manipulate anything these days. Me personally think they are tricksters. lol..

• India
5 Nov 07
I respect ppl who opine otherwise but I would like them to use their brains a little instead of just believing in what they are told. Thanks.


• United States
18 Sep 07
I have to say that I'm not a true believer of palm reading ,but I'm familiar with the major lines such as the Fate Line, Head Line, Health Line, Heart Line, Sun Line, Life Line, and Bracelets.

• Philippines
19 Sep 07
I'm sorry, but I don't believe in palmistry....I tried it when I was a young girl...been told that I'd get pregnant out of wedlock 7 times! OMG! That was really the pits...today, if ever there are opportunities for palm-reading, I just gamely join in just for fun...but never to fully believe in it.

• Malaysia
18 Sep 07
Sorry my dear friend, Balasri; because I'm too late to your class today handled some offline stuffs. OK talking about 'chiromansy' it is also called as palmistry, where the process of foretelling ones future by the imprints and marks on the palm. Palmistry is in itself a complete science which can forecast the future of an individual authentically. In the present day modern world, it would be very helpful for a person if his future is known. It would be easier for him to reach his destined destination. For this purpose we need an authentic and reliable science which can tell the complete past and to fore- see. So now, any negative traits in our life principle, we can change it into positive traits for our life progress and development. It is normal phenomenon in life, Balasri, when people feel loss-elf-confident they will seek for chiromansy to put back themselves to the level of confident and comfort. That is all from me for now and we will meet in your next discussion. :::michael:::

• Malaysia
18 Sep 07
not yet taking part for palm reading session.!!! ha ha ha..



• Netherlands
18 Sep 07
Yes, palmistry predictions in my case were acurate or quasy acurate too. It matters of course how good is the one who is reading your palms, as many wannabe's are less good than they pretend to be :) TheFortunes

• Philippines
8 Apr 08
i really love to learn how to read a palm. my mother said that my grandfather used to read palm, and he reads her palm, what my grandfather told to my mother as what he read on my mothers palm, came true.