Reading glasses...

Philippines
September 19, 2007 2:16am CST
When was the last time you had your eye checked for refraction. Are you using a new reading glasses and enjoy more of reading? Do you not wear with glasses while reading? Do you have a 20/20 vision?
6 responses

• China
19 Sep 07
I have been wearing my glasses for more that twenty years. I am near-sighted. I always have my glasses on whatever I do. It is really very inconvenient without my glasses on. I don't need reading glasses since I wear my near-sighted glasses as always.

• Philippines
20 Sep 07
I know how you feel when you don't wear your glasses I too had that experience but now I don't need to wear glasses just reading glasses.

• China
20 Sep 07
So do you mean that I will have the possibility not to wear my glasses but reading glasses instead years later? Is it a good thing or a bad thing to wear reading glasses instead of wearing near-sighted glasses,please?

• New Zealand
21 Sep 07
Hi there. Well at the moment I have 20/20 vision, I have not gone for an eye test for refraction, I dont think I need too, the only time I will wear glasses is if the print is too small in the book I want to read and it has to be really small...


• Philippines
5 Dec 07
If I only knew about lutein when I was young I shouldn't have this problem with my eyes.

• United States
19 Sep 07
I started having to wear reading glasses for close work in the last year. I've also started wearing them to actually read because, as the saying goes, my arms are too short! When I'm reading my roomie's large print books I don't need them, but those paperbacks just have too small letters to read comfortably. DARN!!!

• Philippines
20 Sep 07
It is really hard to put out your glasses if you really need to wear one. I once had to wear glasses too. When I visited my eye doctor he said I only need to wear glasses if I am going to read.

• China
19 Sep 07
i have to wear a pair of glasses when i am surfing online, because i'm getting quite near sighted. but i dont' like reading with glasses. it is a free time for me to read my favorite book, so i dont' have to work fast. it is comfortable to read my favorite books on my floor. i am easy concentrate on the book. but i have to wear glasses when i am surfing online, because it is a job for me, and i really want to make money from online sites. if i dont' work quickly, then i have to pay much money for the expense of electricity.

• Philippines
20 Sep 07
I wander how you do earn a lot from posting here in mylot. It has long been my target to get at least a dollar a day but I still dont get to approach a dollar, my highest pay I guess was about 20 cents a day. Wow you really are concentrating a lot to make a dollar for a day here. Happy mylotting to you and good luck.

• Philippines
19 Sep 07
I have a weak eyesight actually, nearsighted. But was not advised to wear eye glasses, that's according to my optical doctor. My last check up, I don't know and can't remember. hehehe

• Philippines
19 Sep 07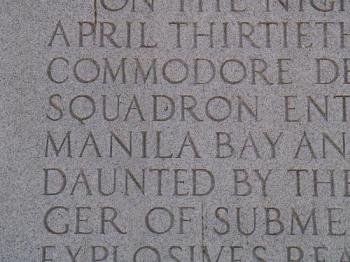 I have the same problem as yours. I don't wear glasses too.