n95 china vs. n95 orig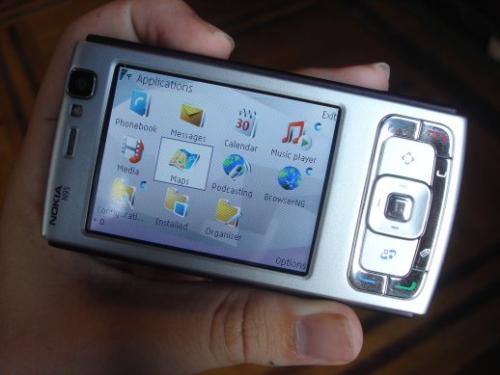 Philippines
September 19, 2007 3:22am CST
hey guys, anybody here heard of n95 from china? i heard its not the original from NOKIA. instead, its from NOKlA china. its pretty hard to tell the difference on first glance. but if you check the spelling of NOKIA and NOKlA, you'll notice NOKlA china is "nokla" in lowercase, with small "l" instead of "i". i also heard it doesn't use Symbian OS (for those who know) and may probably not be able to use java. features are practically the same, including dual sim, touchscreen, etc. i'm not 100% sure if its also 5Mp but may probably is.
2 responses

• China
19 Sep 07
in fact i bought some for my cousins to sell but i never took the time to check the differences in them. however, which country manufactures or company is the original manufacturer? what cretiria can you use to check the differences? i want to know more about these phones and their properties, their functions. thanks.

• Philippines
19 Sep 07
well.. the only difference, as i heard, is the brand. . NOKIA for the original (capital "I") NOKlA for china (small "L") . feature-wise, they both seem to be very much the same, except for the OS they're using.

• Philippines
30 Sep 07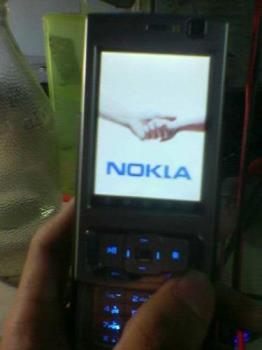 in case you guys are curious how nokLa n95 looks, heres what i found. obviously not NOKIA. c',) **credits to porbslang for the image

• China
25 Sep 07
Hey,dude.I am from China. And i deem there were few one could solution your puzzle,but i am the one of it. I China, there were too many factory to manufacture the fake Mobile Phone. The Phone that you description in your topic was the one of the fake Nokia ,it's the "Nokla" whick manufacture by a note very famous Mobile company(private enterprise). The "Nokla" just imitate the appearance of the N95,but it no capability to copy the Symbian OS. And in China ,N95's selling rate is approx USD800.00,and how about in your country?

• Philippines
25 Sep 07
hey man! glad to hear from someone straight from China. c',) i've heard about the OS, they say its of chinese preference. but man.. if they were able to imitate the symbian OS used in n95, those guys must be really good. here in the Philippines, i heard its (nokla n95) already out in the market. and unfortunately, there's almost no way to identify which is which, especially if you're not familiar with mobile fones. n95 currently sells here at around USD630, specially at Greenhills, where mobile phone prices are dropped at unbelievable rates.