What do you secretly covet?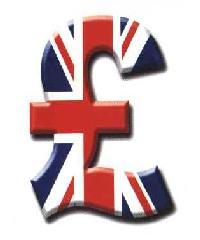 8 responses

• Murfreesboro, Tennessee
19 Sep 07
What I really want is more family. =P Not more kids, but more adults that genuinely care about me. My blood relatives were actually for the most part really abusive of me, and though I have close friends that are like family to me, we haven't been as close over the past few years as we used to be. So I'm starting to feel as if I'm missing something in terms of family again.

• United States
19 Sep 07
I do not covet for anything. I am perfectly content and happy with love, and enough money to have everything we need and some of what we want. I generally believe money is evil and will only make you a rotten person

• United States
20 Sep 07
I thought monet didnt fit the sentence very well, lol


• China
19 Sep 07
i think money,fame and fortune aren't anything,but family,love are all in all one's life.of course,i deny them,after all,life need those

• United States
19 Sep 07
I have a good husband and two great sons. I am content. But I won't lie and say I wouldn't want more money. Sure I would. It would be great if my husband didn't have to work and if we could have a bigger house and no financial worries. I don't covet anything per se but I wouldn't turn down the lottery if I won! Still, having a great family I love and who love me is really better than being rich and lonely. I do NOT want fame. I saw what it does to people. No thanks. I will stay a nobody and be left alone. :)



• United States
20 Sep 07
Property, wealth, and of course power. But I am now 53 and too old for all that rubbish. I'll just take having my dad home healthy right now. HAPPY POSTINGS FROM GRANDPA BOB !!~