I would like to visit the USA. What tips and recommendations do you have?

Cambridge, England
October 27, 2006 10:52am CST
I am British and have never been to the USA. My brother lives there (in PA) and I also have friends in MI and OR. How do you advise travelling around the States? Does one see more of the country by Greyhound or by rail? Is it better or safer to fly? I would be on quite a tight budget!
5 responses

• United States
30 Oct 06
Rail would be good because it travels slower than a plane and you could actually see some of the back country in the heart of the USA. I wouldn't recommend traveling by Greyhound if you only have a short time. It takes too long to get where you are going and mostly you will see long ribbons of asphalt, day after day. If you have a family member who loves to travel and lives in the US you might rook them into taking you to the various sites if you pay their way.

• Cambridge, England
30 Oct 06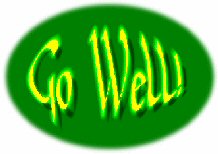 I am all for being driven (or travelling in such a way that I can see the scenery). I think I would keep saying"Stop! Stop! I want to see more of that!" - LOL. I shall have to look at AMTRAK's schedules and prices. I like travelling by train, anyway. It may take longer, but it's more comfortable than flying and you end up closer to your destination than you are when you land at an airport.

• United States
29 Oct 06

I've seen alot of the U.S. being a native here. I would suggest: New York (you haven't experienced city life until you've been there, there is absolutely no other place like it. You meet so many different and unusual people there, and the mixture of cultures is amazing). Also, Florida is beautiful, so is California. I was born in Cleveland, Ohio and am now living in Atlanta, Georgia, both cities are beautiful. There is so much to see and do in the U.S. I hope you enjoy your trip! I suggest driving. Me and my husband travel like that alot it can be really fun, that is if you have a driving companion.

• Cambridge, England
30 Oct 06
Thank you for your tips! You are right - there is so much to see in the US! I am not fond of cities but I suppose one has to see New York, at least!

• United States
29 Oct 06
You can get better trips by bus, I think. My mother has taken several bus trips, and they can get expensive. She absolutely hated her trip on the Amtrak. You could rent a small economical car if you'd like to just set out on your own. The US is such a large country with so much to see that you'd better plan a trip to see just a certain area of the country and then plan to come back again later on to see some more. My favorites are the San Francisco area and Washington D.C. In Pennsylvania you could see historical sites and Hershey. In Michigan you can go to Dearborn and see the Ford Museum which totally rocks. You can see great lakes and Macinac Island, and you can cross over into Canada to say you've been there, too. Oregon is one of the few states I've never been to (that and Washington state), but anywhere you can view the Pacific Ocean is wonderful.

• Cambridge, England
29 Oct 06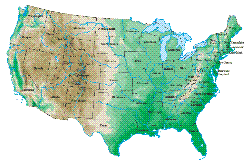 Thank you, sbeauty. I am all for meeting people on the way (something it's not so easy to do if you are in a car, perhaps). But if hiring a car is going to be the cheapest way, that may be it! I don't somehow fancy a three or four day trip across the States on my own driving on the wrong side of the road. Now, if I had a travelling companion it would be a total ball!. Oregon has Crater Lake and (I believe) much else in the way of beautiful scenery; I know someone in Seattle who would, I'm sure, be glad to show me something of the Cascades. That's another stop I'd like to make!I guess if I go to Mich, I would have to visit Niagra. I think I wanted to avoid Detroit but everyone in the world has to see where Ford was born! I would also love to go to Hell and back (especially in the winter, when it might be frozen over!). Every State has its devotees - well, it must do! I think meeting people would be almost more important to me than seeing sights. Almost ... no, definitely! People and the places they live in and love are inseparable - one has to experience both to be a real traveller (and not just a tourist).

•
28 Oct 06
I'm sorry, I don't know much about that, but my in-laws keep telling me how wonderful Florida and Disneyland are. Oh and you should take sunscreen with you and wear it. :)

• Cambridge, England
30 Oct 06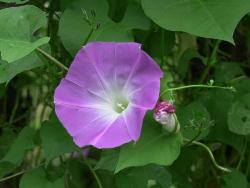 Thanks, Dory! Not much point in taking sunscreen if one doesn't wear it, I suppose! I will take your advice (though I have a nice hat to keep from dazzling people with my bald head!)

• United States
27 Jan 07
The USA is a beautiful country. So much to see, so different from the west side to the east side. It has cities, farms, ranches, rual areas, built up areas, lakes, oceans, mountains, forests, meadows, and waterfalls, and so much more. You need to go to a travel agency in Brittan, and see what they can help you with. You really cannot see more of the country by bus or train. Flying you will see less, get there faster, and it's as safe as anywhere else these days. May I suggest getting an RV when you get to America. That way you will really see lots, besides freeways.