Tru confessions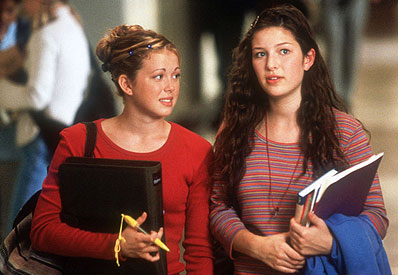 United States
September 20, 2007 10:33am CST
Hopefully with this post people will remember it, or well you can at least answer the question. In the movie, Tru Confessions, the kids were twins, but the boy, played by Shia LaBeouf, was mentally challenged, and his twin sister decided to make a documentary on him. But before that she was would get angry with him for doing things and it would just set her off. Then she came to realize for one, he couldn't help it because of his disability, and two she should accept him for who he is, it's her brother. I was wondering if anything like that has ever happened to anyone? Whether it was someone with a disability or not, just have you ever got so angry with someone for doing things they couldn't help doing?
3 responses

• United States
20 Sep 07
I've never seen the movie, but I kind of remember the previews. I've gotten really frustrated with my daughter before. She could talk really well for her age, so sometimes I would forget how young she was. She'd do something that was normal for a 2 year old but i'd get upset thinking she was too old to be doing that. Then I'd calm myself down and remember that even though she could talk like a 5 year old, she was still only 2.

• United States
20 Sep 07
Yeah it was a good movie, I'd recommend it to anyone and it's by Disney so you know it's a good wholesome family movie. I understand what you're saying though, sometimes my aunt and uncle do that to my cousin, accept they treat her like she's way younger than what she really is.

• United States
21 Sep 07
Love that movie!! I wish they'd play it again.

•
20 Sep 07
yes! I have a son with some issues like that. Its very hard to remind yourself that sometimes they cant help themselves. YOu have to be there for them and love them for who they are. His oldest brother gets mad at him all the time for it, but deep down he loves him very much and he would do anything to portect him(and he has a scar from trying to get to him after he was h it by a car) and his brother doesnt.