Where do you prefer to shop?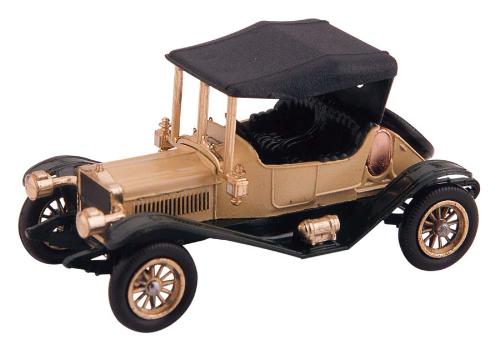 Australia
September 21, 2007 4:17am CST
Do you prefer to shop at a market, in the mall, at a department store, of at the supermarket?Living in Asia I find shopping at the markets more fun and more challenging than the other places. Most Asians love it when you bargain and it's a lot of fun battering the price back and forth. You feel you have done well when you knock their price down by 30%, but you can be sure they're still making money. However, I usually don't buy meat from the market as I really don't think it is hygienically displayed. Most meat and vegetables I get from the supermarkets. I rarely go to a department store. Where do you shop?
10 responses


• Australia
21 Sep 07
You sound like a thrifty shopper to me.

• United States
22 Sep 07
Well, I shop at different places, but my favorite place to shop is the mall. However, I don't get to do that often. I'm just too busy. But I like having all the stores together. It makes it more fun to look for sales when everything is in one place.

• Australia
22 Sep 07
Shopping in the Malls here in Thailand is usually far more expensive than other places, so I rarely shop there.

• Singapore
21 Sep 07
I go shopping everywhere, in the local markets, flea markets, shopping malls, neighbourhood shops as well as supermarkets. The ones I prefer more are the big shopping malls and hypermarts. The bigger the better. I particularly like huge shopping malls which encompass a large variety of shops, department stores, supermarkets, eateries and theme parks. The trend in some cities now is to build such larger and larger malls. When I travel overseas and the cities I visit have megamalls, I will usually include them in my itinerary.

• Australia
21 Sep 07
Are you a shopaholic? My wife is, she buys things just because they're on special, whether she needs them or not. It drives me mad.

• India
22 Sep 07
I do always perer to go for shopping in the big malls and market complexes. Its i hate doing bargaining , moreover even after u did bargaining of up to 30% , thats not sure that still you are on the profitable side.So its better for any one to go for shopping in big malls and complexes where u can get every commodity with the cheapest and genuine price ....

• Australia
22 Sep 07
If I'm bargain hunting for something I always check my prices first. However my wife is not as meticulous, and sometimes gets burned.

• Philippines
22 Sep 07
hello there mipen, Well Im an Asian too and you're right about that. We Asians do really prefer to shop on markets and every time I join my mom or our maid in buying stuffs. We usually buy meats on the market so that we could be sure that its fresh and not frozen but if we were to buy vegetables, fruits and other food stuffs we usually go to a supermarket or a grocery store.

• Australia
22 Sep 07
I prefer to buy my meat from the major supermarkets as I don't like the way it's displayed and handled in the markets. There are usually toomany flies around.

• Malaysia
22 Sep 07
Depend what things that i want to buy, then i will prefer where to go. If i want buy household things, then i will go departmental store or supermarket which will have more choice. If i want buy some bluose for myself or my family, then i will go to shopping mall which is fully air-conditioner. thus i wont feel hot when i choosing my clothes, Am i right? Then i will accompany my mum go to wet market to but the vegetables, meat and so on. Hence, hope u can enjoy while you go to shopping.

• Australia
22 Sep 07
You must really enjoy your shopping. I don't have time to go to various places, but sometimes I like to browse at local markets.


• United States
22 Sep 07
I usually go to Wal-Mart or the Mall.I really don't like to shop that much.

• Australia
22 Sep 07
Ah, my friend. I can think of many things I'd rather do than shop. Unfortunately it's something we have to do.

• United States
21 Sep 07
I like to shop at the farmers market, not many here in chicago, I don't eat meat, so all is fine for me. I am taling trip to organic farm to buy bulk and dry for winter.

• Australia
22 Sep 07
I must admit where you live, and what's available has a lot to do with shopping habits.

• Philippines
21 Sep 07
When it comes to wet products, I go for supermarket to ensure its quality. For dry goods, at the groceries. And for clothes and other items, I go to mall's stores. I do shopping and strolling there. It is really fun doing all these stuff. You enjoy, learn, and exercises.

• Australia
22 Sep 07
Do you really enjoy shopping? You'd be an excellent friend for my wife. I'm the trolly captain, and that's really not much fun.