I want a pet monkey

Tokelau
3 responses

• Australia
29 Sep 07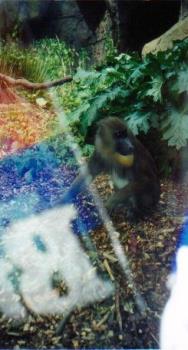 When I was younger I used to cry and cry for my parents to buy me one, my fathere even started looking for one (as we lived in Europe) that was almost imposible. I still want one but I already have one (the one that I gave birth to) The way he act I am sure someone will confuse him for a monkey. I am sure if you have the money and all you can get one legally which for me is the only way as it is simply cruel watching what the illigal trade is doing to the poor animals.

• Tokelau
30 Sep 07
Well i'm glad your wish did come tyrue, even though it was in a different form. I would never do it illegally because i do not agree with black markets, that is why i was hoping someone would tell me how i could get one? Thanks for sharing?

• Jamaica
21 Sep 07
i want a monkey now. but what kind are you talking? could you mabey find out the spices? id want a squirl monkey

• Tokelau
30 Sep 07
Yeah its the squrril monkey. Those are the ones with the bushy tails right?

• Canada
22 Sep 07
I'm not sure as to which one you are talking about but I'd love to have the little monkey that grows to be no bigger than 3 inches and it's from Australia. It is so gorgeous!! I'd love to have one of those. You'd be able to take it everywhere cause it would fit into your pocket no problem...lol