What do you do when you feel sad?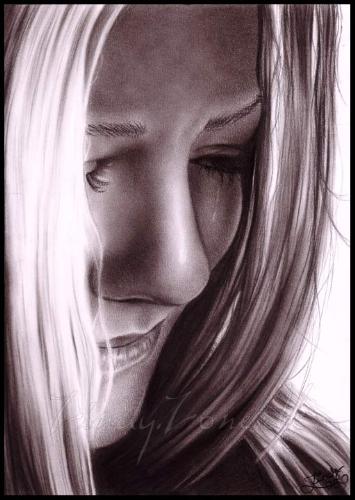 India
7 responses

• India
22 Sep 07
Nice discussion.I like to cry alone in a silent place,when i feel very sad.If we cry ourself,then we can releave our tensions.

• India
22 Sep 07
yeah..crying helps a lot,you feel your tensions and sadness easing after you shed a few tears.I goto my friends when I am sad and they do help by listening to me and I feel a lot better after talking to my friends about a problem.

• India
22 Sep 07
Yeah....crying is a process where u throw out ur sorrows.....its a blessing that God has given to humans....Imagine if humans could not cry,they would have been so harsh and they mind turn out to be mental patients in the future very soon(cos of dumping of all the sorrows in life in their mind)....And true friends are those people who cry along with us....who share our happiness as well as our sorrows....



• India
22 Sep 07
Trying not to feel sad is one good thing.Yeah ultimately its your attitude that matters.IF you are bent on not to be sad whatever may happen you may succeed.

• Singapore
22 Sep 07
Hello there. When I feel sad, I will cry. I will find somewhere quiet to cry. If i am at home, I'll cry in my room alone. I do not usually call out to my friends. I only did it once before when I had my first breakup. I do not feel comfortable crying in front of other people (even close friends and family) as I do not wish to trouble them with my problems.

• India
22 Sep 07
Crying is a real good way to let out your feelings and tension.But it will do you good to reach out to your friends,infact friends are there to help you.And most friends would love to be of any help and they wont think it as a trouble,if you go to them for help. Any ways thanks for your response.

• China
22 Sep 07
when i am sad, then i will cry when i am alone, i hate crying in the public place. it seems i am too cowardly.. i will give my friends calls, then we will go out for a walk or go shopping, if it is not too late. when i am sad, my friends often talk with things which make me sad, they often talk with me about my interesting things, such as dancing, fashion, losing weight, then they can attact my attention, and i feel forget the sad thing in few hours. so friends \are really necessary for everyone. sometimes i will give my parents a call, when i'm sad, because they are my strong support.

• India
22 Sep 07
Yeah its always better to cry when you are alone,crying in public is not something everyone will like.It seems you have got your pillars in your friends,they can make sunshine out of any gloomy day. And parents can be of real help to ease your mood,and an understanding parent is next to nothing when it comes to supporting you in bad times.

• United States
22 Sep 07
I have the bad habit of holding things inside. The worst thing is you better not be around when I can't hold it in any longer. I'll be letting it out for things that happened over the last few months. I know it is not good for me. But I've been like this as far back as I can remember.

• India
22 Sep 07
The problem when you try to hold up your emotions is that you tend to take it out on others,making them and yourself more miserable.Its really bad for you and others,I have known it when i tried to act stoic and ended up blowing my temper. The best thing is to goto a good friend and tell him/her all about it and I am sure you will feel a lot better than you would have felt if you had kept it to yourself.And cry when you feel like it,its good for you.

• China
22 Sep 07
I think i won't cry , our chinese have an old saying,a man like bleeding than crying.

• India
22 Sep 07
Well aren't the notion that men shouldn't cry a just too old fashioned.I think no one should be ashamed to cry.Its your body's natural way to release all the tensions and sorrow that you had been holding up for sometime. It's more manly not to cry but it will take a toll on you if you don't,and the feeling of tension becomes too much for you to bear.

• Finland
22 Sep 07
Oh, definitely cry. Crying is free, so why should I stop myself from crying? HE HE HE HE... I'd also tell my close friends about my sadness. If my problem's too personal to share, then sometimes I write sad poems and it helps A LOT. Now that I have a hubby, I share my sadness with him, because no matter what, he'll know when I'm sad by the look on my face or my aura. Just being held by him while I cry and share my sadness is a most wonderful feeling. Besides that, nowadays I have plenty of blogging friends to share my sadness with. ;-D For me, a burden (sadness or problem or sorrow) shared is a burden halved. ;-D