what are the most difficulties about being a mother?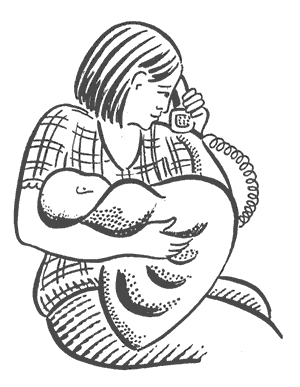 Sweden
September 22, 2007 1:27pm CST
I am thinking about all the mothers out there in the world. My self included. I wonder, what the most difficulties a mother have to face, and to do, and are suppose to do/be/are. I fell for my self that do be the guideline for the hole family are the most difficult to be. How about you, what do feel are the most difficult for you to be a mother?
2 responses

• Philippines
23 Sep 07
i am a single mom of four children. just that makes it really difficult. being a mom is a never ending story. its like a 24/7 store that is always open when you need something.

• Sweden
23 Sep 07
Well, I am a single mum to. I have two kids, one boy and one girl. The girl have left home and have her own home to take care of. But she do phone every day and say a few words letting me know everything are OK. So I have no worries about her. The boy on the other hand have disorder of ADHD. So there are more worries about him. So many things to have in mind. However, I have found a way to deal with all that. But, now he have started his first year of high school and have got lots of friends and stay out most of the time. He is 16 by the way. You can not put them on hold in the teens. Some times you do have to let go a bit. But it is like you say a store open 24/7. Thank you for responding, Have a nice day.

• Philippines
27 Sep 07
hi, thanks for the BR. my children are on their tenns already. 16, 15, 13 and 11. they help me in every way they can specially in house chores. happy they are helping.


• Sweden
23 Sep 07
Yes you are right. Teens are the ones you worries most about. Yes, when the father do not do what he is suppose to do, the mother have all the difficulties all by her self to deal with. I agree with you. I guess you can not put out just one thing that are the most difficult ones. Thank you for responding. Have a nice day