Liquid Softener or Dryer Sheet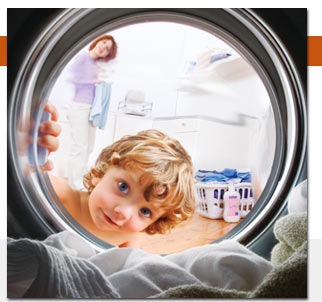 Malinta, Ohio
9 responses

• United States
1 Oct 07
I use the liquid since I don't have a dryer. I just bought some lavender scented liquid fabric softener. Yesturday I tore my bed apart and washed all the bedding and hung everything out to dry. My bed smelled so good last night, I slept like a baby.

• Malinta, Ohio
1 Oct 07
I just did my sheets also. I'm going to look for the lavender scented liquid.

• Palatka, Florida
24 Sep 07
I use a dryer sheet myself. I have never really tried using liquid softner. Yeah I agree the dryer sheets reduce static cling.

• United States
3 Oct 07
I don't use either one. I am rough and tough. I must admit the static cling is a pain in the winter...but for now..I don't care.

• United States
30 Sep 07
I don't like static cling. I use a liquid in the washing machine and toss a dryer sheet into the dryer. The liquid also adds a nice scent to the clothes. Using the sheet in the dryer reduces the static even more as static builds up in the dryer.

• United States
25 Sep 07
I use both. For most clothes I use liquid fabric softener as it makes the clothes way softer than sheets (IMHO anyway LOL). For towels and things that need to be absorbent I use dryer sheets as the fabric softener on them is just enough to soften the fibers but does not soak in. When it soaks into towels they are not nearly absorbent and that's a drag.



• United States
24 Sep 07
Usually, neither. On rare occasion, dryer sheets.

• Malinta, Ohio
24 Sep 07
I can do that on jeans and dark clothes, but not whites.

• United States
1 Oct 07
I use liquid softener. Sometimes on clothing that is very stiff and wrinkles no matter what (my school nursing uniforms), I used liquid and a dryer sheet.