Why is the TV called the Idiot Box ? Do you agree ?

India
September 25, 2007 12:30am CST
I often wonder why the TV is called the Idiot box. We see and learn a lot from the TV programmes. Is it because of the soaps. Well some of them are good and entertaining. Besides there are National Geographic and History and Discovery channels which are really good. Why then should we call it the idiot box?
2 responses

• Philippines
25 Sep 07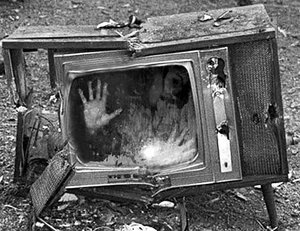 Hello ketybhagat, I think the TV was called the idiot box many years ago mainly because people found only few channels back then. There were not much educational programs or none at all showing on television. They would only find one or two programs which would interest them and the rest they for them was a waste of time. So that's probably why they called it an idiot box. These days there are some great channels out there, like History, TLC, Discovery, Geographic, Food, etc.. Plus all these network's spin offs, including Discovery for Kids and others like it. These shows are very educational. But still I think for kids, they should be limited to the amount of TV they watch. Limit them to education or some what educational TV. Kids need to get out and play, not stair at a TV all day. I think the same holds true for adults, on a slightly different level. I don't think it is healthy to plant ones self down in front of the TV for hours. I think one should do other things, get out, do puzzles to exercise your mind, interact with people, read a book, etc.. Just to mix things up, TV has a lulling effect, something that I feel makes you lazy. I feel like a hypocrite, as I probably watch too much TV myself. Though, I do not feel as bad when I watch Discovery channel and the likes. I feel like I am actually getting more out of it than just entertainment. I guess I would say I agree, but also disagree. If the television is used right, for education, it can be a great source of information and knowledge. At the same time you are relaxing while enjoying it. But with anything, I think moderation is the key when watching TV.:-)

• United States
25 Sep 07
T.v. was first called the Idiot box in the beginning because there were silly shows on t.v. and people were watching t.v. instead of reading books and doing other more productive things.But that was in the 50's , way before PBS, The History Channel and the Discovery Channel were on the air.Now I agree with you, there are so many good things on t.v. that it isn't the Idiot box anymore.