Video Keno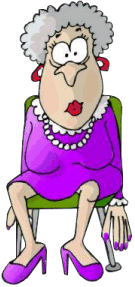 United States
September 25, 2007 8:07am CST
I sure enjoy my visits to the casino to play Keno. It's been extremely profitable the last 2-3 years. It's been my experience that many of the numbers repeat. Somehow I am able to watch all 80 numbers on the screen and place them with other numbers in order to win. Most often it's a big jackpot. My husband is amazed at my ability to memorize and play the numbers. Keno is a tough game to play. Many reports show it has the worst odds in the casino yet I do well. Spending too much time at the casino is tough on the eyes but well worth it. No, I can't beat the computer chip but somehow know when the numbers will pay out. It's my job away from my job!
2 responses

• United States
9 Feb 09
carolbee5130,I am stuane25810,and I like video keno too.But I like to talk in a discussion about this, between the two of us.Do you have a email address.If not I just like to hear what numbers you play the most.

• United States
9 Feb 09
Hi carolbee,I recently put in a reqest for a friend relating to you like playing video keno.I like playing it too.I like to talk about this in private conversation.I like to talk and do not want to post a long conversation.