who is ur fav. actor/actress??

India
9 responses

• India
25 Sep 07
well in hollywood my best actor is The rock, Tom cruise& Anjiele jolie& amma watson. n our bollywood of india i likes the shahrukh khan , hrithik roshan and vidya balan.

• Atlanta, Georgia
25 Sep 07
I love Michelle Rodriguez. She is an amazing actress. I don't think, when it comes to action movies and such, anyone can top her. Although, Charlize Theron is a great actress as well. They have both had some excellent work in their careers and it would be hard to compare them to each other, but harder to NOT compare. For male actors, I would have to say Gary Dourdan from CSI: Crime Scene Investigators. He is a great. He's done some amazing films as well and I would give anything to meet that man!

• Malaysia
26 Sep 07
Mine is Tom Cruise..Lolz.I like his action in Mission Impossible series. It's cool. Besides him, Brad Pit also my favourite.

• Philippines
26 Sep 07
my fav actor would e the best actor in the world al pachino ive watch all hes movies

• Netherlands
26 Sep 07
My favorite actress is Angelina Jolie, and favorite actor is George Clooney. I also like a lot Demi Moore and Bruce Willis, actually too many to name here :) TheFortunes

• United States
26 Sep 07
I really like Jet Li movies, Clive Owen has impressed me for years, Kevin Bacon nearly always makes a good movie. I'm into sci-fi and fantasy so there are no 'big' stars doing much of that, so there aren't too many celebrities I pay attention to. Its more about the story in the film for me, rather than who's acting in it.

• United States
25 Sep 07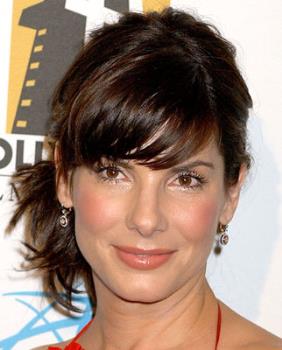 My favorite actress is Sandra Bullock. Favorite movie that she was in is Practical Magic. My favorite actor is Hugh Laurie. Currently, he is the star of House. I remember his goofy characters from the Black Adder series, which were the parts that I first saw him in.