sibling rivalry

United States
October 27, 2006 1:39pm CST
are your children jealous of each other? how do you deal with it?
3 responses

• United States
11 Nov 06
My brother and I used to be jealous of each other, but we grew out of it. My mom made sure we had things of our own to do, so it wasn't like we were competeing in the same areas.


• United States
27 Oct 06
I guess I'm pretty lucky becuase I have an 18 month old and a 7 weeks old...my oldest is still a baby so he still wants to be babied but since the birth of his lil brother he has really gained a lot of independance, I try to give him plenty of attention though and we have special things that just him and I do together

• United States
4 Nov 06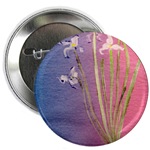 Does your 18 month old wanted to be babied more now he is a big brother?

• United States
4 Nov 06
I have two teenage boys, and I have never noticed a jealousy problem. They do have the normal sibling fights, but they are not due to being jealous. It is usually over the simple things like who gets the bathroom first in the morning lol.