which country do you belong and rate your country.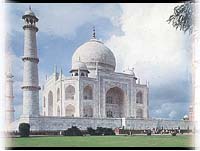 India
5 responses

• Bosnia And Herzegovina
1 Oct 07
I belong to Bosnia and Herzegovina and on a scale from one to ten, i would rate my country weak 5


• Delhi, India
4 Oct 07
We all Indians are proud of our country India. There is no other country in the world as culturally diversed as India and India is the second largest in terms of population in world. Rating 7/10.


• Croatia (Hrvatska)
3 Oct 07
Hello!!O Yes I am Sure!!!Please visit my Country!!You are Welcome!!!Warmest Regards Silvana

• India
5 Oct 07
im xtremely sorry but really i dont know where is this country??


• India
6 Oct 07
i oo belong to india i ll rate it 7 for 10 i'll give more points for integration and minus points for more dis beliefs