What is Your Pet Name and How many they are?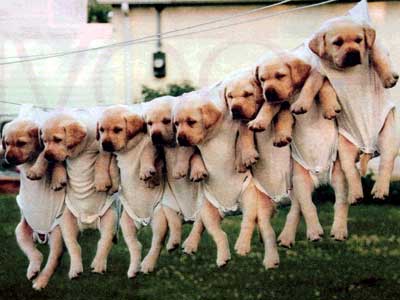 Pakistan
September 28, 2007 5:05am CST
well i live on the forth floor of the building so i can't place pets but i am crazy about them. i love to play with dogs and cats the boths are nice and suitable for time spending. tell if you have pets at your home do you like to see them at home or no t and how many they are?
5 responses

• Australia
30 Sep 07
We have 2 dogs at home a bull mastiff named tessa and a boxer named bree both are female and very loving. Theres nothing better than after a bad day just to go outside and play with our dogs

• Indonesia
29 Sep 07
i don't have any pet.Coz i don't like them anymore.But it doesn't mean that i hate animal.Coz they are need life too.

• India
28 Sep 07
My father is more crazy about pets,especially dogs.We have one male dog and his name is doggy and he is 10 years of old.

•
28 Sep 07
Well, all the members of my family are crazy about pets. We just love them but my mom is kind of allergic to cat so we don't have cats. It's sad. I think cats are cute. We have two white (japanese spitz) dogs and they are female. Both of them. We call them maggie and shaggie. I just love them. Apart from them we have a parrot. It speaks almost everything and every member in my family calls it uncle. It is funny.