The new LUSH product discontinue list

United States
September 28, 2007 10:46am CST
Have you seen the new discontinue list for Fall? http://www.lush.com/cgi-bin/lushdb/CutList/index.html?GCID=LLSept07 What are your thoughts? I am pretty bummed out. I really like Reincarnate shampoos. It makes my hair soft shiny and not to frizzy and a bar of it last forever! I think I'll be stocking up on that, and well as a Black pearl or two. What items will you be stocking up on?
4 responses

• United States
3 Oct 07
There were a few items that upset me because I too am a fan of both Reincarnate and black pearl. I was also sad to see Temple of Truth go because I love to mix that with Sunnyside to make a yummy orange and sandlewood scented bath. I don't think that I will be stocking up too much though because I have recently moved to a new home that does not have a very good bath tub. This means that I'm more into the shower gels and solid soaps now. It's interesting that the temple balms are going. I like to use them as solid perfumes. I'm hoping that getting rid of those will make room for something like that. I have my hopes up pretty high that LUSH will make more matching scented products so that we can layer scents.

• United States
3 Oct 07
It is my dream that Lush will make solid perfumes

• United States
8 Oct 07
Mine too! But they have to make sure the scents smell the same each batch. I honestly never got anything that smelled the same twice. Close but not the same. I'd still but the solid perfume though for sure.

• United States
2 Oct 07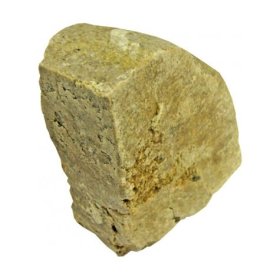 Reincarnate is my favorite shampoo. I almost screamed when I saw it was added to the list! I am going to buy at least 4 or 5 bars and hope they stay OK for a while. A friend stocked up on a solid shampoo and it was fine for over two years so I am taking a chance that Reincarnate will last too. I am not that upset about anything else but a bit surprised that all the temple balms were dc'd. I have one and it's nice but I could live without it. I don't know if I can live without Reincarnate! Sigh.

•
20 Oct 08
Yes, it was a pity. Fortunately they seem to bring out new products which are good too. As Lush depend on peoples' discretionary spend, they will probably have a bit of a struggle. I try to support them when I can, as they are very ethical and certainly filled in the gap when a certain other chain went downhill...

• Canada
23 Oct 07
There really wasn't much on the list I'll miss. I did pick up a few black pearls though. And one last sugar rush, that one hardly got a chance at all! The yellow colour and cereal bits are understandably off-putting, but DH loved the scent of it. We liked dreamtime temple balm, but can easily do without, I have enough other lavender lotions etc. to help us relax. And there are a bunch of solid perfumes coming out really soon, I'm so excited for champagne snow showers, dirty, potion, and fever perfumes!