Do you slack off?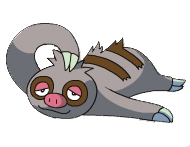 United States
September 30, 2007 1:09am CST
Do you procrastinate? I do. I even procrasinate to start my own TV series. The reason is because I have a story but no plot. I am having trouble starting a story off. I don't know how the writers for a movie and TV series. I have a basic idea on whats about but I need to find a way to unfold the story. I also slack off at making a short story but I did finish though even though it took longer than it should. So do you procrastinate as well? http://images.mylot.com/userImages/images/postphotos/1768178.jpg
3 responses

• United States
30 Sep 07
I'm quite good with procrastination. I procrastinate on a daily basis, mainly at work, because I hate my job. But I don't like sending out resumes or going on interviews, so I'm even procrastinating about finding a new job.

• United States
1 Oct 07
I was actually doing this today. I meant to get on here this morning and get my posting over for the day and instead I played games for awhile, took a nap and played with my cross stitch charts. Now it's 10:15 pm and I still haven't reached payout yet. I don't know if I will or not...if not, I'll have a bigger payout for next month. **AT PEACE WITHIN** ~~STAND STRONG IN YOUR BELIEFS~~