Flyff Version 9 - What are your expectations and Comments.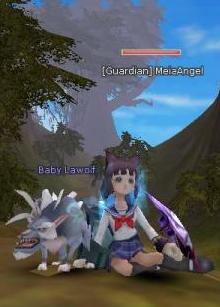 Philippines
September 30, 2007 5:37am CST
Some features of Flyff Version 9. - Hero quest Give special symbol next to name. Hero Skills. - Pet System Monster will drop rare eggs that you can hatch. Pets can give assistance. - Game Changes Item crafting, jewel setting, ultimate upgrading, upgrade changes, angel system - System Changes New NPC's, Damage reflection, Skill mastery duration, First job Quest and a lot more. But deleveling is still present.
2 responses


• Philippines
1 Oct 07
Yes, me too is hoping for drops increase. I just experience lots of drops in Doridoma, which is level 11, Steamtear, crane, and when I reach level 79, I experienced more drops if the level of the party is 50 or above. Most drops are rare. I hope this version 9, drops will increase not just in those selected levels of monsters but to all levels of monsters. :)

• Philippines
3 Nov 07
My expectation in this coming next version or the version 9 in flyff would be better that the last version because i read some saying that jester cannot use bow anymore because we all know that jester having a bow will have the chance to have a 100% critical right? but i think it will be better if jester will not use bow anymore so that there will be balance in dueling from other characters. so it will be fair from other player.and I hope it will come earlier.