Twice in 2 weeks it hapends.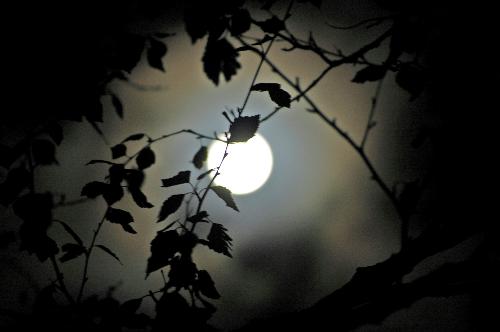 Sweden
September 30, 2007 8:17am CST
As I told you and showe you a photo of mine was on a TV chanel .On friday evning it hapend again, one of my moon photos was on the same chanel. This is a happy wekend for me I dident think that this could hapend to me twice in 2 weeks.I hawe to tell you this and showe you this photo and I hope you like it.
9 responses

• United States
2 Oct 07
I remember when you shared that picture! And I loved it. That is amazing that you already got two of your photos on television! The first one was used on the news/weather right? Was this one used for the same thing or something different? Congradulations! I'm jealous. Do you get anything for them using your pictures, if you don't mind me asking.

• United States
2 Oct 07
Oh! It's not the same one? hehe. I'm gonna go back and compare because they def. are similar!! lol. Whether your get anything or not, you still get great exposure! Congrats :)

• United States
2 Oct 07
I just went back and looked at the other one! They are different! =P lol. The moon is more centered in the new one, and you see more of the tree =) But both are beautiful! =)



• United States
30 Sep 07
i think its a great job matte no matter what.i really like the way it was captured.pattie

• United States
30 Sep 07
right back at you too my friend.


• United States
30 Sep 07
I'm so proud of you! I told you those moon photos were fantastic. You're a wonderful photographer and I hope your pitures are on tv many more times. You'll end up in magazines eventually. I looked for some photography magazines for you, but I could only find magazines in the States. I'll have to check the Internet to see what I can find for Sweden. Once again, you have so much talent and should be very proud of yourself. I'm a huge fan!:P

• United States
30 Sep 07
I say its pretty decent. I would have liked an entire nightsky with the moon, but its your photography Matte. I do like how it has a hint of mystery with the darkness and the foliage in the shot.

• Atlanta, Georgia
30 Sep 07
Congrats Matte5! Thats a great accomplishment. The moon photo is cool. I like how you captured the actual apperance of the moon. I love photography and I must say you seem like a great artist. Good luck in the future. Hope you see more of your photos on TV!

• United States
18 Nov 07
That is so cool! What an honor! I love the photo you added to this discussion! Perfect!

• Canada
18 Nov 07
Yay matte!Im so happy for you!Your a very good photographer and it shows!Keep the great photos coming:) Peanutjar:)