What do you think is the most interesting time in your country's history?


United States
September 30, 2007 9:07am CST
I'm not a history buff by any means but my son is and he's always telling me facts about the history of the US that I didn't know. I was always fascinated by the Civil War era for the foolish reason being that I love the clothing that the women wore and would have loved to wear myself! After hearing all my son told me I did some reading and found that the Civil War is much more interesting for so many other reasons. It was the greatest war in American history because it was the only war fought on American soil BY Americans, 3 million men fought and 600,000 died, Robert E. Lee wrote in 1864 "I don't believe we can have an army without music". If there are any other Civil War history buffs have you seen this site? http://www.civilwar.com/ It's so full of interesting information and lots that I never knew before reading it. Is there a time in the history of your country that you find interesting? Do you know a few facts about your countries history or quite a lot? What can you tell us about your countries history?
7 responses

• United States
30 Sep 07
I am by no means a history person. I like mythological things...so my favorite period of time in history is the Medieval times, because it's the closest to myths that you can really get. Actually, today I went to the Maryland Rennasaince Festival which is held every year and there are shows, jousting, stores and food all based on how things were back in the medieval times. Food you don't need forks to eat and such. It's fun. Plus the Medieval times restaurants? awesome!

• United States
2 Oct 07
I enjoy reading about medieval times also. The mytholigal aspect of it is very interesting and at times beautiful.

• United States
30 Sep 07
Thank you for supplying that link, ctry. I have bookmarked it so I can go back to it again. I have always been interested in history. I studied American History and World History while I was in school. I find the subject fascinating! I do have a couple of tomes on the subject of the Civil War. I have not read anything from them in a while now. Maybe I should do that. The Civil War was unique if only in the fact that it was so divisive of the American families who were caught up in it.

• United States
30 Sep 07
The think I find so amazing about it is that it was practically brother fighting brother. In the sense that they were all American Citizens.

• United States
2 Oct 07
I am a history buff.I like both American History and Brittish history.With America, I like the founding fathers and the American Revolution. With Great Britain, it is the Tudor era.Henry VIII- Elizabeth I.The more I learn, the I want to learn.

• United States
1 Oct 07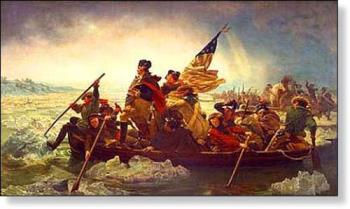 If you're speaking of the nation as a whole, for me the most fascinating time is definitely the beginning with the American Revolution. It's how America got its start as a nation - it was a dream, a vision, and an ideal that many brave men of that time had that they believed in so much that they were willing to die for it, and some really did die for it and many people to this day are still willingly putting their lives on the line for this dream. It's incredible how an entire nation was brought together by the sharing of a common dream or ideal and won their independence against all odds to carry it out for the years to come. And unlike most dreams that inspire things to come about, this wasn't a dream that faded away once it was accomplished - it still lives on through so many people and there are so many people today sacraficing their lives so that freedom is maintained and the homeland is secure and safe... It really is something that lifes within everyone who believes in it. You don't have to have been there when it happened hundreds of years ago for it to have such a direct impact on you, and It's at least my belief that every American should live the "American Dream" with that in mind, not just to be aware of your nation's history and its significance in your life, but also if you look back it was a dream that literally was achieved (at least initially) with all odds in favor of the British to win that Revolution, and for anyone to triumph against all odds should be an inspiration - that you can only go as far as you can dream, and these American Revolutionaries definitely dreamed very well. However, the single event (as opposed to a whole period) in all American History that stands out most for me occurred during the War of 1812, with the defense of Fort McHenry which was I believe what inspired Francis Scott Key to write what became our National Anthem. That whole story (which can be found here: http://www.homeofheroes.com/hallofheroes/1st_floor/flag/1bfc_anthem.html) is just phenomenally breathtaking... to go through that much suspense and agony and then see that flag still standing which had to mean success... Brilliant. That is one of the historical events of American history I would have loved to have witnessed myself. I would say the most interesting time, however, is the Revolution because it's interesting to see just how much has remained the same sense then. Inevitably, lots has changed, but it's amazing how much the evolution of a nation into its most recent times can be directly linked to its beginning.

• United States
3 Oct 07
I would say that now is the most interesting time in U.S. history, because a lot of scary things are happening now, right along with something of a new enlightenment. Facts: We do not fly the correct American flag. The one we fly is the military flag. The civil American flag's stripes run vertically and are red and white. There is a preamble to the bill of rights (do not confuse with preamble to the constitution)that most people are not aware of--and it spells out exactly that the bill of rights are put in place to protect the people from government corruption and that they are non-negotiable--that is, you cannot change the bill of rights. Facts: Israeli Zionism and German Nazism are directly related. Zionism is an atheist-power hungry ideology that actually spawned Nazism. Hitler and the third reich's main financiers were wealthy zionists. The grandfather of the current president Bush, was, in fact, a banker doing business with Nazis. Toward the end of wwII, in an operation known as Operation Paperclip, several Nazi scientists, statesman and military personnel were infiltrated into what would become the CIA. Today, in the state department, the department of middle-eastern affairs is run exclusively by zionists. Several key figures in the U.S. government have dual American-Israeli citizenship. Going back a little bit in time, we've learned that the 16th Amendment was never actually ratified, and that the Federal Reserve Act of 1913, was in fact, a ploy, by powerful bankers to gain control over our country. Sounds fanciful, but research "Jekyll Island" and "the Federal Reserve Act" and you'll realize we've all been had. Most people don't know this but the Federal Reserve is a private bank, owned primarily by the Bank of England, and that all of our (illegal) income tax go to pay the interest on the loans that we take from the Federal Reserve. Also, consider that everytime the Federal Reserve prints a dollar it is a loan to the United States for one dollar plus interest--thus it is designed so that we can never get out of debt. The fun facts keep going, but so as not to convince you and any readers that I'm just some kind of conspiracy kook--I invite you to researcy for yourself all of my claims... Also Research: Operation Northwoods, the CIA and MI6 overthrow of the Iranian government in the 1950's, and the Reece Committee. You'll then realize the world is a much scarier place then you knew... Today, now there is the SPP and the North American Union in the works, and the inevitable collapse of the dollar. Historical eyebrow raiser... September 11, 2001 is the ten-day anniversary of Bush seniors' infamous "New World Order" speech... hmmm...you better start raising some eyebrows by now... Anyone who reads this--don't debunk it--research it. Oh yeah, don't forget to research the attack on the USS Liberty... David A. Reedy...

• United States
3 Oct 07
Oh yeah, don't forget to listen to Kennedy's speech at Columbia University delivered ten days prior to his assassination. dr...

• United States
3 Oct 07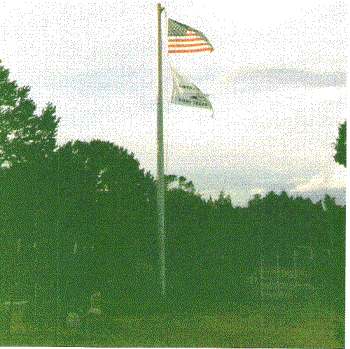 Hello DavidReedy, There is fact in what you've posted. There is also interpretation. Some of these claims I'll agree with wholeheartedly, others I will not. For example: You're right about the Federal Reserve Bank. It is not a legitimate National Central Bank, because it is a "For Profit", Private endeavor. For those who are unfamiliar with this reality ... the bank that decides economic policy for this country, and illegally distributes money (illegally because only the US Treasury is Constitutionally permitted to distribute money) is a for profit business endeavor, providing real, earned income to the individual members of the bank (off the back of the taxpayer). Membership into this elite, profit earning entity is decided upon based on the applying members tangible reserves, i.e. how wealthy they are. And, is exclusive to ownership of banking institutions within the US. So DavidReedy is right about this. A privately owned, for profit bank having been given the authority to establish US economic policy is both unconstitutional, and illegal. However, I will take issue with the interpretation that the currently recognized U.S. Flag is not the "correct" American Flag. There are dozens of different flags that have been flown throughout our history. No one is prohibited from flying any one of them, as long as is flown below the recognized US Flag. To fly any above our recognized US Flag implies an allegiance, first, to other than these United States of America, as devised by our Founding Fathers, who elected to designate the President as not only the chief executive, but also the military chief. See Article II, Section 2 of the US Constitution. My husband and I choose to fly both "Old Glory" and "The Culpepper Minutemen" flag. We do so in recognition of the US Military being the defenders of our collective power as Citizens, and as a symbolic reminder to our government: "Don't tread on Me", me being the individiual citizen. As for "Operation Paperclip": I would have made the same decision to not release Nazi scientists, whose accumulated knowledge of weapons development could have been used by foreign powers with devastating result. Worse yet, would have been to allow them to return to Germany to pick up where they had left off. I will not dispute their having been incorporated into the US Scientific/Defense community. However, you and I will never know if this was done with Executive consent. A 'hot potato' such as this would surely have been executed with consideration for plausible deniability. That's all I have time to respond to now. It's off to work I go.

• United States
3 Oct 07
I would only, that I don't want to start an unnecessary debate with you, seeing as we're on the same side of things--that the current flag you refer to being the "official" flag of the United States, is and initially only was the military flag. The Civil flag, was last flown by merchant marines in the early 1900's. A technicality, or semantics, call it what you will--I do have disturbing thoughts about our "official" flag being the one ordained for the military... Operation Paperclip did more then install German scientists--it tooks statemen, military personnel, and strategists as well. Admitting that my novice research could very well be off, research who it was that financed the Nazis/Hitler, recognizable names like Rothschild/Rockefeller (and other zionist ideology holders) and... Bush... Also, look into the attack on the USS Liberty... better still, look at current attacks... Blackwater private mercs are being trained to patrol our streets, Illegal immigrants with support of many U.S. citizens are trying to claim much of the southwest as Mexico, the N.A.U. is, in effect, and they wish to have their power consolidated between 2010-2012 (this was reported on CNN, Lou Dobbs specifically.) Semantics aside, and debatable aspects all being equal... The point is, there's something very wrong with our country today, and it is under attack... Kennedy warned us, Reagan hinted at it, Wilson lamented his actions in facilitating them, and another president whose name escapes me warned us generically of the industrial military complex... It's all very real. Forget the flag, for a second--how many people are even aware of the Preamble to the Bill of Rights? I've seen disturbing footage of people interviewed these past few months who can't name a single (Bill of Rights) amendment.


• United States
30 Sep 07
Hello Ctrymuziklvr, What a fascinating topic! I'm rather a fan of studying Ancient Civilizations. Of course, those civilizations have nothing to do with American History. Or do they? Our Founding Father's may have been the architects of this great nation. However, they crafted our nation's founding documents based on the principles laid down by the greatest thinkers from ancient civilizations. I find the links truly fascinating. As for our own history, not surprisingly I'm a fan of our Revolutionary Times. I find myself in awe when I study even the smallest, most rote actions of the times. The endurance of the men & women who carved out this great land is beyond admirable. Their courage beyond question. And, their commitment beyond reproach. Of course, I can get 'side-lined' by nearly any part of history. Our own, or others. Knowing how we got to where we are today remains the guiding compass to where we'll be tomorrow and beyond.

• United States
2 Oct 07
I've been lucky enough to find information on my grandparents who were the first settlers in Oklahoma and actually got there from PA in a covered wagon. It's unimaginable in these times what they must have endured isn't it?

• United States
3 Oct 07
Several time periods interest me: I think before Europeans came was very interesting. I would like to know more about the 500 different tribes that were here. Another time period was when the small towns were all self-sufficient, or nearly so, in my area. I think any time period when there were hermits. I like self-sufficiency and studying how people took care fo their food, shelter, and clothing needs. I fell in love with anthropology in college. I'd also like to go around the world and see living self-sufficient people today. My husband is fascinated with the Civil War and WWII. Interesting topic