Is Time much more important than Wealth for you?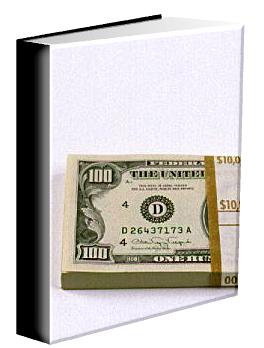 Netherlands
October 1, 2007 7:58am CST
Some say that time is much more important than wealth. I think so too. Because the older I get the quicker time passes by. The top business leaders mention this in interviews and biographies too. They seem to know how to get more time in a day, and they have mastered the art of utilizing time effectively to do more things that contribute to their success. And how do they do it? What is different about their time management and ours? I am sick and tired of buying courses and not getting anywhere with any of these. Do you consider purchasing any, or have you mastered time mangement, and are you successful with utilizing your time effectively? TheFortunes
8 responses

• China
13 Oct 07
I agree with you,time it more important than wealth,beacause time is wealth,if we have wealth only,we have no time to use the wealth commendably.Much time we have,then more wealth we will gain.

• Netherlands
14 Oct 07
Thank you Maris for your responce and for agreeing about the time being more important :) TheFortunes

• India
3 Oct 07
here is what i think about tha whole thing and would like always want to share the best with you. what would happen to a person who would know a lot of mysteries of life, enough to make him or her cool enough? i will tell you, them they would get rid of most of their fears and get ahead with what they want to do and as they would go ahead doing what they wanted to do they would be fulfilling their life's wishes. so the first to get rid of is fear. people have this fear of "what will happen when...."? or "what if..." get rid of these two fears for good and say what will happen will happen, at worst i will die of depression of whatever, i can take that bad comes to worse, say that, its all about strength and faith in GOD, say it. so now you are over with the major part of the stuff that takes our time. next make a list of things you wanna do and get ahead with them 1 by 1. see ya , you can do it.

• Netherlands
4 Oct 07
Thanks Palle my friend for your views in this discussion, appreciated :) TheFortunes

•
2 Oct 07
This has certainly been the case as I have grown older. I think when you are young and have a family money for the nice things is important. My family is grown up now and I love to have the time to do nothing...

• Netherlands
3 Oct 07
Thanks for your responce Gtchild,and wish you all the time you need to enjoy life ;) TheFortunes

•
2 Oct 07
I dont agree much with it though because it is need wealth to have time... without wealth.. thats what i call "bad time" and that one no one wants... lol :-)

• Netherlands
3 Oct 07
LOL indeed Carlabarbosa, as you think exactly the oposite of what I think, and the question is who is right ;) TheFortunes

•
1 Oct 07
Hi my friend. Well I've neve bought a book on time management, though guess I've been on several courses over the years in my working life. I tend to be quite well-organised and practical, so I do utilise my time quite well. I hate mess and disorganisation as you know, so I guess the time management thing is the same - I have to keep it pretty well controlled, and allocate my time quite well, and don't deviate or get side-tracked from the job in hand.

• Netherlands
3 Oct 07
Hiya Rosie, and glad to see you here too ;) And I could not imagine you differently than very, very organized, and neat too ;) TheFortunes


• Netherlands
3 Oct 07
This depends of course how you look at it. if you have more time you could create more quality ;) TheFortunes

• Philippines
1 Nov 07
Yes, time is indeed very essential. I am still learning the art of time management. I know that time when we will be able to maximize it will be amounting to wealth coming!

• Malaysia
30 Oct 07
Hello thefortunes, I think when I look back at my life, I have wasted so much time in the past for doing nothing : nothing that really useful to my life *smiles* I am not regretting for letting go the precious time but I just feel sad that I didn't realize how fast time passes. You are right. The older we get, the faster the time passes by. I do feel that too. I always feel like 24 hours a day is not enough for me and that for sure have something to do with my bad time management. I wish I can use my time to do more useful things and enjoy my life better. There is no time in fact to think about the sad past!