are you love your parent?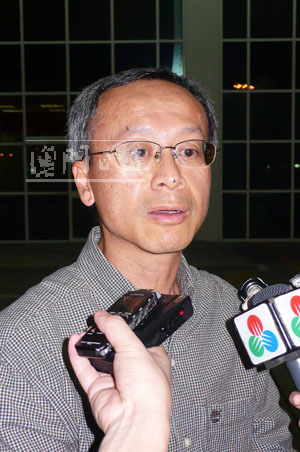 Indonesia
October 1, 2007 2:01pm CST
i have big problem about love in my familly at home.specialy with my father,...i think i hate him because when i am children he always figth and i always he do many bad thing to my mother,....now my parent is not figth again but i still hate my father because thats memory. are have think like me???
6 responses

• China
2 Oct 07
I am sorry that you hate you father.Maybe there are something wrong about your father's behaviors but try to forgive him .Anyway he is your father but not you enemy.One day he will leave you forever so why not become reconciled in your life.I love my parents so much because they give up lots of things for my life and study.Anyway wish you be happy,my friend!

• Indonesia
20 Dec 07
yes i do but i hate my papa

• China
7 Oct 07
i love my parents. they give birth me to the world and feed me. my father fight me.but i still love him. i think he is trying to tell me to do the best and i must to feed my family in the future now. i hate him when he fight me at that time. why? i was pain and sad. most time my parent get well on . i have not seen their fight. i think they love each other in their hearts. i don't know why your father do that. but i an understand your feeling about him. if you can forgive it ,do forget the things made you sad.

• Indonesia
7 Oct 07
yes i love my papa and my mama

• Morocco
7 Oct 07
hi im drissia from morocco and i have some problems with my parent but you know when you parent specialy your father doesnt exest you may be miss him or something like that the familly is always like that we have to accept the situation (love is big power that we cant see it but we can feel it) also if you dont love your father you can give love for you mother your sister or your lover.....

• Philippines
10 Oct 07
I also have a bad feeling towards my father. he is irresponsible and very selfish. he is old now and still living with my mom. I seldom see nor talk to him. i could never forget how he live his life and neglect us. He thinks only of himself and let our mom works for us.