Assisted Suicide, Yay or Nay?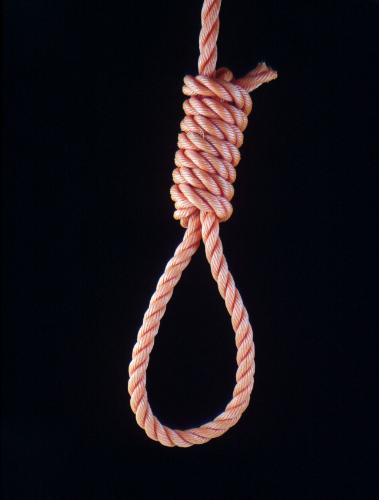 United States
October 1, 2007 11:26pm CST
I live in the United States and am aware that other countries like Germany have assisted suicide programs, this means people can give permission to a doctor or someone else to kill them. I believe you have to say you want to be killed three times but regardless...Do you think we should have this in the United States? How would it benefit or destroy our country? Would you kill someone if they asked you to and you wouldn't get in trouble for doing it?
7 responses

• India
6 Oct 07
well, it seems you are just and simply telling that are you and can kill some which is like just doing sin and without any enjoying the resulkts of sin. it is highly idiotic also to think in this line . and further , WE ARE NOT AUTHORISED TAKE ANY SOUL AS WE ARE NOT GOD . GOD IS HAVING TO POWER TO CREATE AND DESTROY LOVE GOD AND BE HAPPY

• Philippines
6 Oct 07
I am not at all in conformity with assisting anybody to end his own life or killing anybody even without any responsibility and even if given a huge amount of money as reward. It's only God who has the authority to take our lives as He is the giver and the creator of everything including man. Problems will eventually result from any law allowing mercy killing. I hope that lawmakers will avoid enacting laws such as this.

• United States
2 Oct 07
I agree with the sad situation of one myloter's grandmother. I never knew other countries assisted in sucide.

• Australia
2 Oct 07
Yes, I think all country should have, not just The US. We are living in a world of Pro Choice, so we should have a right to choose. I mean there is no point going on trying to live if you are suffering a terminal ill disease that will kill you slowly and painfully. If it is approve by the country law, then, the one who do it, will not get in trouble of doing it. I would not recommend people to do it, if the country they live in disapprove of this, because this might get you in trouble. Except, you ask the person who want to die, to do it to themselves.

• Netherlands
2 Oct 07
well, i have two examples of this: number one was my grandfather, who had incurable cancer, and would die within a year, but he had so much pain, that he chose to end his live before that. number two is of a man who has incurable paralysis, exept for his head, and cant end his live, becouse it happened in france, and unlike his home country, it was not legal there. so i think it should be allowed in some cases, but not all.

• Malaysia
2 Oct 07
Based on the topic, frankly I am not really sure whether will it destroy or benefit a country but I personally feel it should have in the country. Of course, killing a person is not something beneficial but I mean, sometimes it does really mean a lot to a patient, in fact is a hope for them. It lets them believe that worse come to worst, they still can choose to die without severe suffering. At the moral side of view, it's unethically to kill a person but sometimes we do need to consider about those patients as well. I mean the life is his/her, since she as the owner of life refuse to continue, what right are we holding to keep her stay? Well, I will never kill someone even though they asked me so, so that's why I never suite as a doctor for that.

• United States
2 Oct 07
I don't think it's relevant what it would do to our country because this should be a personal issue rather than a political one, sureely rather than a national one. Would I kill someone? No, I don't think there's any way I could do it personally! Do I respect someone's right to request that a doctor or someone else to do it in the case of someone with no chance of getting better and nothing but terrible suffering ahead. Dr. Kevorkian spending time behind bars is one of the biggest miscarriages of justice I've ever seen! Annie