Are you Creating or being Created in Your LIFE??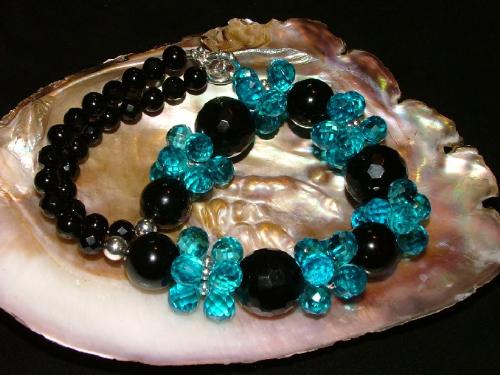 Netherlands
October 4, 2007 3:29am CST
Today I read a very good quote that made me think, and think hard about it: "The difference between great people and everyone else is that great people create their lives actively, while everyone else is created by their lives, passively waiting to see where life takes them next. The difference between the two is the difference between living fully and just existing."Michael E. Gerber Author of The E-Myth Revisited I like to think that I am creative, and always busy with coming with the next best thing for me to do, and not only for keeping me busy, but to achieve the things I want to achieve in life. There were times however that I was being created due to being ill and unable to do any of what I like and love doing and I was feeling very frustrated. Not only because I have not being creative, but also because I hate doing nothing and be passive in life. How about you? TheFortunes
2 responses

• United States
4 Oct 07
Hello TheFortunes, It's always been my belief that the wisest among us know when to direct the course of their lives. As well as, when to sit down, under the canopy of a majestic old oak tree to ponder the next fork in the road. In the same way; when we choose not to decide, we've still made a choice. So, as I see it, it is a fine line between active and passive, when it comes to following one's life path. I've also come to believe that there are times when intersection with the path of another is vital to realizing one's goals or dreams. And, wouldn't ya' know it, sometimes that other person is running a little late. Moreover, I recognize that sometimes that inconvenient pause in active manifestation may be none other than a Divinely scheduled break or pause. These human bodies of ours perform optimally when they cycle between both activity and rest. That's not to say that Mr. Gerber doesn't have a valid point. There do seem to be some people that get on the ferry, never choosing for themselves, when to step off and explore. Yet, these folks are a necessary part of the equation. Imagine if every person on the planet was a great leader? Nothing would ever get done, because we'd all be too busy squabbling about when and where to get off the ferry. Leaders/followers, Active/Passive -- these are simply part of life's Yin and Yang. We can't have one without the other, and both are equally important, in my view. Those who know me well would opine that I am among the active creators. Yet, my very private time at home is often dedicated to passive ponderings of the next fork in the road. Sometimes in meditation or prayer, other times in furious weeding of the garden, or projects around the house. Both serve to support the wisdom of balance. I believe Ben Franklin said it best: "All good things in moderation."

• Netherlands
5 Oct 07
Hi LadyLuna, I really appreciate your insights, and the always so valuable contributions (like gems in the darkness ;)) I can see that you are a very old soul, and that you have so much to teach all of us that are interested to pursue their life path. I, as a, much younger soul however am much more inpatient than you are and cannot stand moderation ;)LOL, not in my life, not on the highway, nowhere actually. I feel like time is not enough and I need to do it right now. And maybe the bodies we have here on Earth are meant to have a "pause" but our soul definitely don't need it! Now you please :) BR for you too - as I don't believe someone coming later into this discussion will be able to give a better response ;) TheFortunes

• United States
5 Oct 07
Hold out hope, my friend. I've had some of my truly best responses come in well after the date of the post. In fact, I never choose a BR until at least several weeks have passed. There are many wise souls in this forum. It just sometimes takes a bit of time for them to find these thoughtful topics. Though, from what you have said here, I understand that that it might be difficult for you to wait. (chuckle, chuckle) I assure you that with time comes temperence. I, too, was very impatient in my younger years. Although, even then, I was drawn to that great "Old Oak" in my moments of pause. There's definitely something about connecting, or perhaps surrendering, to something that has outlived even our ancestral memory. And, I'll admit that when I'm on the highway, with little traffic, I enjoy little more than testing the limits of my fuel injected, turbo diesel. So, I completely understand you there. Just remember friend, the elephant and the mouse. The elephant is deliberate, and perhaps slow moving; the mouse is quick and agile. Yet, both stampedes cause clamorous uproar? The key is to be both the elephant and the mouse. (wink)

• Netherlands
6 Oct 07
Hi LadyLuna, and yes, I usually wait for several weeks before giving the BR, unless I read something out of the ordinary, like your answer in here ;) Have you pondered how come you are so wise yet still quit young? We are of the same age but you are much wiser than I am ;) and thanks again for an other piece of great advice... TheFortunes



• Netherlands
5 Oct 07
Thanks for sharing your view Buwald. Maybe so as you are saying, there is also a saying that only stupid people could be happy, and all the smart once are unhappy. Would you agree with it? Even if it's very back and white statement - it does come close to the quote in this discussion. Don't you think? TheFortunes

• Netherlands
5 Oct 07
i think that if you can appriciate the small things in live, like the sun shining, and such, you can be happy always. but i agree that "smart" people would see the negative sides of live faster, and i think that the fact that you want to work towards something, or to acheve a goal, you can be happy in getting there, and knowing what to do next.

• Netherlands
6 Oct 07
Thankd Buwald for the good answer, and have a great weekend too :) TheFortunes