which colour of cat you like?

India
October 4, 2007 10:01pm CST
from my childhood i like playing with cats she always wants to sleep with me but really hare black cat i dont know why but mostly when the cat is brown in colour i really like it but by friends like the white colour which colour do you like?
5 responses


• United States
6 Oct 07
We have two cats right now... one is black and white and one is browns and blacks... But my all time favorite cat was an orange and white one. I had her for 14 years and she was my baby... she passed away about 7 years ago now and I still miss her...

• United States
5 Oct 07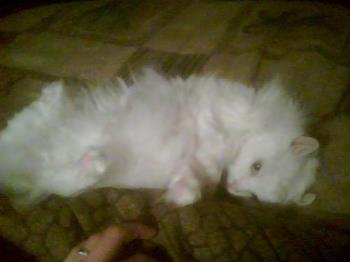 I like the redish brown or a bluish grey. cat I think they are so pretty and rare. The one I have now is white though.