Do u VOTE in the REALITY shows????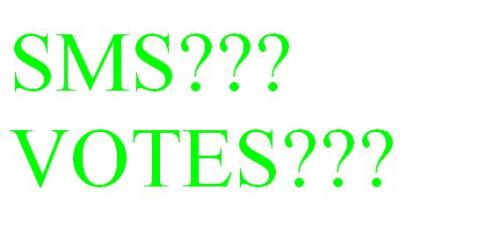 India
4 responses

• Philippines
5 Oct 07
i don't. here in my place, per text vote is 2.50 pesos. and regular SMS here costs 1.00 peso per sent. so text votes is somehow expensive. so i don't do text votes to reality shows.

• United States
5 Oct 07
I've done it occasionally. I can't believe they charge 99 cents per message. I don't vote by text message when I do it. I'll go to the stations website and vote that way. I don't know if my vote counts or not thats why I don't always do it.

• India
6 Oct 07
I never vote for anyone in any of those contests or reality shows as they are all gimmic and the are just made to make extra buck for themselves. not only the service providers get money, the organisers of the show get handsome commission from the service providers. I think they are out to make money why make my self a fool, I can use that amount to talk to someone close to me.

• Poland
6 Oct 07
No I don't. It's a waste of money for me... but I send sms sometiomes when it comes to shows like Idol or dancing with the Stars because I think that people there are realy doing something, not only promote themselves if youknow what I mean. The effort is what I aprecciate.