Great mystery's of the modern world uncovered!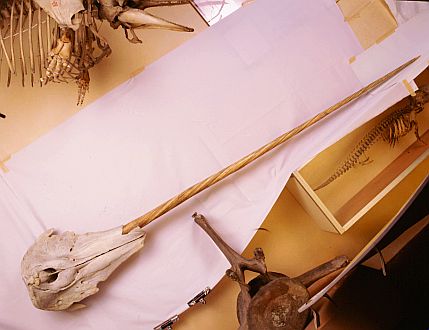 October 6, 2007 5:46pm CST
I have an eccentric family. my grandpa was a roadie for the rolling stones and tells of how they 'invented' the beatles as a gay alternative to the stones that helped thier street cred. My uncle Alfred has been all over the world and among other things he has been a clown and a lightning conductor tester. recently they got together at a family party and told me about the time they visited Venezuela back in the 80's in a search for lost giant reptiles in the guancomus valley deep in the venezulian jungle. what they discovered shook them to the core. a herd of unicorns! the sponsers of the trek, a famous petrolium company, insisted in shooting one of the great beasts, against my uncles and grandpas advice. because of this act of violence, my uncle and grandpa left the search party and refused to comment on the discovery. the expedition did not get back for a further 4 months and the beast had decomposed , leaving only the skeleton. sometimes i do not know if i should believe my family. do you believe in unicorns? you should hear the story they tell of the dragons of Peru!
2 responses

•
13 Oct 07
I do believe in unicorns sweety and my daughter Niamh loves them - I et your Uncle Alfreds daughter does too - the girls are the same age! I don't believe your Uncle Alfred would lie to you sweety - he is just very attracted to the bizarre side of life! I would love to join one of your family get togethers - they sound like such fun! xxx

• United States
7 Oct 07
Truly if you believe that line of hooey, then you would like my stuffed elephant Hannibal who always complains that his feet are sore because of the long march he made over the alps with his namesake, the General. I will be sure to ask him if they sited any unicorns on his journeys, as he fancies himself quite the world traveler as well.