Exxon's huge profit.

United States
8 responses

• United States
28 Oct 06
Oh yeah. But we are supposed to believe that the Middle East is responsible for our gas prices. Something is wrong when the oil companies say - on one hand - that they are paying more for the oil and are not raising the prices inordanitely - and on the other hand - they are raking in recod breaking profits. We are NOT getting the true story. The oil companies are running this country. It's time to vote Democrat and get the oil barons, like Bush, out of control.

• United States
28 Oct 06
Yeah the oil companies are greedy motherf*ckers. They are the most powerful force in the world, especially with the President on their side. Since most americans are too busy to rally against them, we will keep getting bullied by these jerks until there isn't any oil left, which is a LONG way off because the oil companies keep "finding" new sources.

• United States
29 Oct 06
Yes, I agree. They are always saying they raised the prices in response to a loss they are about to take, but a $10.8 billion profit sounds like no loss to me. I think congress or someone needs to step up and put a stop to this. It is getting out of control.


• United States
29 Oct 06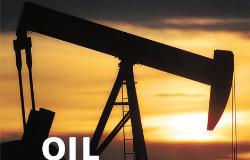 This really upsets me. This was their second largest money making quarter to date. When all you hear out there is how expensive oil by the barrel is and then the oil companies make huge profits. If the cost of oil by the barrel is so high, then people cut back and conserve. That shouldn't make the oil companies make more $. I am convinced they raise the price because they can.

• United States
29 Oct 06
Yea, I also think that this is all a big set up for them to make money...just like you sayd...they claim that the barrels cost soo much and in the end they make stuningly high profits...and yea i think they raised the prices because they wanted to. Ty for your response, you get a +.

• United States
29 Oct 06
I have mixed feelings on this issue. While I can't see telling a private company what profits they may make, it seems morally wrong to hold such power over the consumers. Force

• United States
29 Oct 06
Gas in my area cost $2.26 and we're happy about that?? I have to say that Exxon making that much profit makes me so upset. My family spends a fortune on gas, and unfortunately have to do without some things at times. I know that the people making that money don't do without. If they could for a day they might rethink their ideas.

• India
29 Oct 06
Yes, certainly. Our automobiles, planes and all other fuel dependent industry are their beloved milking cows. They dictate oil prices, inflate prices at will, create artificial demand and inflation, which you and I have no control over. Once fuel prices reach the peak, it carries skywards from there and it doesn't stop there, leave alone come down when the supply has stabilised. Unfortunately, we still depend on them. Should we all go electric?