Gold pendant with silver chain?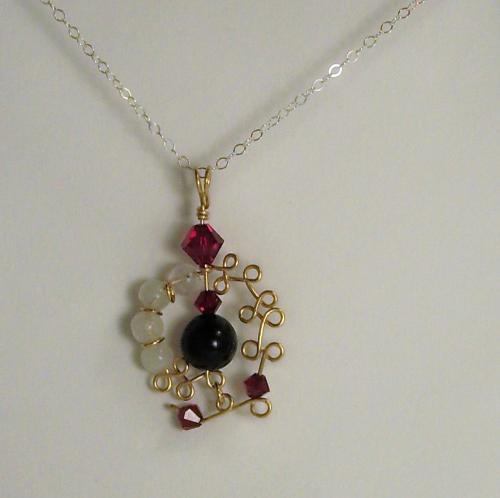 United States
5 responses


• United States
28 Oct 07
I agree with the others - pendant alone it just doesn't look right with the silver. Another option for display would be a lace ribbon, I've seen a lot of people doing that these days. I love the pendant though. I've tried doing the wire wrap and they just don't come out right as far as I'm concerned - I would like them to look like yours.

• United States
8 Oct 07
If you only have a silver chain to put it on, sell it without the chain. People will be put off by the fact that they'd also be buying a chain that they might not have any use for. Most people aren't going to wear a gold pedant on a silver chain (or vice versa) so they'd replace the chain (another deterrent) and if they don't wear silver jewelry at all, they might not have any reason to have a silver chain lying around.

• United States
8 Oct 07
I also think you should sell it as a pendant and not with the silver chain. It's a beautiful piece by itself and should sell well on it's own. The silver chain could deter possible buyers. Very nice work!