6 STAR wanted level, But safe in millitary field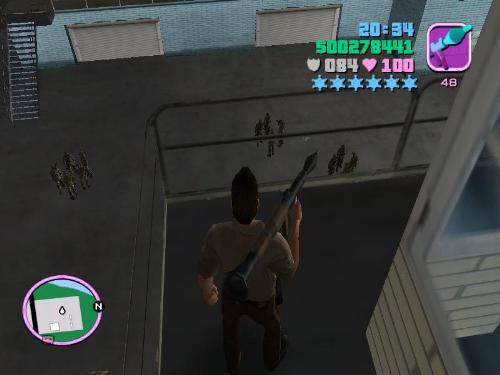 China
October 8, 2007 10:39pm CST
In millitary field, the soldiers don't care about your crime. When you are wearing police's suit, thay just ignore you. And you'll find the police even don't come into the millitary field:)
3 responses

• Romania
8 Apr 08
This is a bit weird because if you have a 6 star wanted level the military is coming after you not the cops.

I just love to shoot down police helicopters and go around town in a tank.

Every car that the tank touch it explodes and if you torn the turret backwards and fire you can get more speed and the cops or military cars and trucks that are following you explode. It great I just love because they can't do anything to you because the tank is armored. Try it, it's great.
Take care and have a great day
ScarFace