superhero.....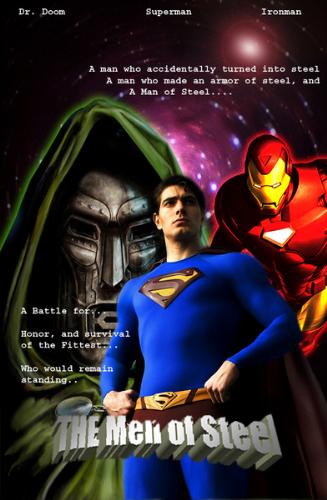 Philippines
October 9, 2007 3:25am CST
If you were a SUPERHERO... What would you be? and why? As for me I would like to be like SUPERMAN... why? well he is one of my favorite superhero since childhood... and I like his super powers, faster than a speeding bullet, he could fly, man of steel, eyes that could shoot "rays/laser" heheh... lol... one thing I don't like is when he gets weak when there is a KRYPTONITE...
2 responses

• Philippines
9 Oct 07
Hi claw_heart88! Likewise, I like superman. It is my favorite superhero since I was small. I love the way he used his power. He is able to fly which is very nice! Most of all, he always helped other people who are in need. Have a nice day and God speed!


• Philippines
9 Oct 07
I think you got a point, because my question is if you were a superhero who or what would you be... but if I asked you if who among the superheroes would you like to be then your answers is limited only... lol...