Chris Benoit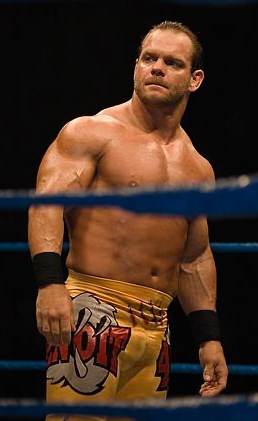 India
October 9, 2007 6:02am CST
Do you support the actions of wwe of editing out all matches and segments from the wwe website and wwe video library.they also removed everything related to benoit from the merchandise section,all this because the guy killed his family??...come on he was one of the greatest performers in the proffessional wrestling history...and always had bought only riches to the wwe.He did what he did to his family as the result of giving himself,i mean sacrificing himself for the sake of the fans & wwe.all those chair shots to the head, bleeding, intense wwe schedules,extreme physical workouts,steroids all these lead to the tragic end of the benoit legacy.But wwe is not giving him justice by banning his name from their records.Will they refuse him the membership of WWE HALL OF FAME?????......
3 responses

• United States
9 Oct 07
I understand them wanting to forget there ever was a Chris Benoit, but you are right he did make a name for himself and tons of money for the wrestling profession, but he did not only kill his wife but he took the life of a / his child. I heard on the news last night he had 10 times the normal amount of testosterone in his system and a Dr gave him perscriptions for 10 month supplies not once but 3 time in the last year, so now I cannot accept he was doing this for the fans alone.

• India
9 Oct 07
well thats not what i heard from a personal friend of benoit who is here in mylot.if wwe is not giving benoit the courtesy of including his work over the years in their records,will they renounce the money they gained through benoit and the likes of other wrestlers like lex luger????.....well thats not goin to happen!!!....

• India
24 Sep 08
No.. i hate wwe for this reason.. 1st of all, i still have the doubt benoit killed himself, anyway,if it is true, he killed himself too.. some strange things had happened to him. benoit was always unlucky nin wwe and never allowed to win a wwe championship title. wwe stated that benoit will not be in hall of fame too. atleast in website, we can find his pics or videos means it would have nice. but? anyway, if wwe will not use benoit anymore, then they should not sell benoit videos too..

•
9 Oct 07
Because the scandal is so big Vince has to wipe him out of virtual existence. Once people forget about it he might start reappearing in archive footage but I wouldnt expect it for a very long time. Hopefully though because the scandal was so big it will help eradicate steriod use from all sports and make the authorities clamp down on it harder