What will you do if you come face to face with a King Cobra!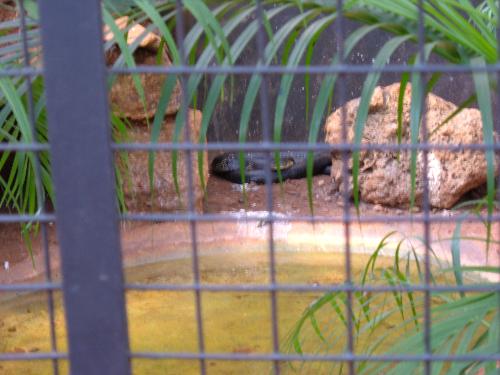 India
October 9, 2007 11:09pm CST
Hi! King Cobra is one of the most deadliest snakes.When it raises its hood it looks really very scary!what wud be the best thing if u come face to face with a cobra? I feel best thing wud b to run away!but i dont think cobras attack without provocation.
4 responses

• United States
10 Oct 07
In general snakes will run away from humans but the king cobra is not among those that will run away from humans. It is best to try and run away from the kin cobra but make sure where you are going so that you do not trip and fall down. If you are too close to run then if you have a stick or other long object you can swing if in front of the cobra and he/she will be watching that and strike at the branch instead of you. Plus you can use the stick to push the cobra away from you so that you might get out of there faster.

• India
10 Oct 07
Hi! what do u think-i have heard that cobras dont attack without provocation like Rattlesnakes.which is more dangerous?

• United States
11 Oct 07
Rattle snakes are more dangerous only in that they can strike faster than the cobra can. The rattle snakes try to get away when they can, I know because I used to catch and sell live rattle snakes when I was a teenager.

• Singapore
10 Oct 07
If the distance between me and the king cobra is far, I would run away immediately. However if the distance is close, I would try to move away slowly from the king cobra.

• Philippines
11 Oct 07
Well, i think I will die in front of him even before he devoured me. lol I am so afraid of snakes- what more of king cobra. I know how venomous they are and how they killed their victims. It sends fear in my body.

• United States
15 Oct 07
There are no snakes alive that are large enough to eat an adult human. If you have seen any on the computer it is computer generated and not real. The only snake that I have heard of that will go after a human is the king cobra and they do not live in the United States of America.

• Philippines
10 Oct 07
I going to faint of course. What else can I do... I afraid of snakes how much more when it is king cobra. :)