What do think was the biggest responsibility you had in your life?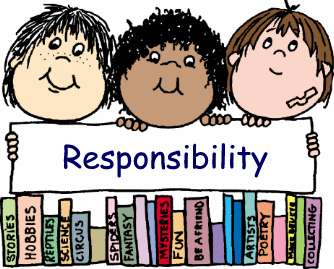 Philippines
October 11, 2007 3:33am CST
For me, I had the biggest responsibility when my mother left the country. I was tasked to take care of my little brother then, I acted not just as his big sister but as well as his mother. It was so tough at first but I got used to it as time leaped.
6 responses

•
11 Oct 07
i grew up with my mom and she is mostly out of the country, so since then i was responsible enough to take care of myself. i grew up with my grandmother. so at a early young age i am matured enough to handle my personal things. when i got married i thought that being a wife would be the biggest responsibility i will have but i was wrong now that i am a mother, mother is the biggest responsibility i have right now.

• Philippines
11 Oct 07
Thanks for dropping and sharing your thought. I also dream of being a mother, and how I wish I could achieve that someday. Good luck to your family:-)

• United States
11 Oct 07
i was not a very resposnsbile person and at times now as well i am not very resposnibel on occasion... BUT when it comes to eing a mother i am very resposnsible.. im fun all the time but when it comes to parenting my child(ren) are my number one priority... if its not good for them then its not good for me.. i take pride in being mother and my children are my life!

• Philippines
11 Oct 07
That's great because you really prioritize your family for they are God's gift to you and taking care of your them is your gift to God!

• United States
11 Oct 07
I can't really think of what my biggest responsibility was before I became a mother. It would probably have been paying all my bills. But now that I am a mother of 3 beautiful children. Taking care of my family is my biggest and most rewarding responsibility. It is tough most of the time, but it is so rewarding that the good things definitly out way the bad.

• Philippines
11 Oct 07
Yeah, right.. very tough yet so rewarding! It is the toughest responsibility but the most rewarding:-)

• Philippines
11 Oct 07
for me the biggest responsibility, is being a mother... like what youve said, you had a hard time taking care of your little brother.taking care of my children is now my priority in life, i have to make sure that they are safe all the time, and thats not easy to do, but if you put your heart into it, later on you will enjoy the responsibilty of being a mother...

• Philippines
11 Oct 07
I agree with you. For me, the toughest responsibility in the world is being a mother. You work in a 24/7 basis and leave of absence is not permitted and resignation is hardly possible. That's why I love my mom so much. We really feel so incomplete without her. And how I wish I could be a good mom someday!

• Philippines
11 Oct 07
For the past five years since my father retired, I have been tasked to take care of the education of my youngest brother. It's the biggest responsibility I've ever had. It's also difficult because my brother is the kind who really performs well in school -- he is college, actually. He shifted from 2 courses and just when he was about to graduate his last course, he was not able to complete his thesis requirement. Now, for almost a year already, he is working on it...I'm really losing my patience and I want to quit supporting his education but then I've promised my parents that I will help my brother graduate. So until now, I'm still mediating between him and his professors so he would be able to finish his thesis the soonest time possible.

• Philippines
11 Oct 07
That's so kind of you. It's pretty obvious that your parents have raised you well because you were able to handle a very tough responsibility and never end up complaining to them. Keep it up!

• United States
11 Oct 07
im still in the middle of the biggest responsibility of my life..so far at least. im the guardian for my 12yr old little sister, and i take care of my diabetic 83yr old grandmother. so im a big sister, mother figure, caretaker, and cook. lol!

• Philippines
11 Oct 07
Such a very big responsibility dear! I'm so impress of that cause you were able to manage all those things without messing up your life. You're portrait of a modern woman. Your man must be very lucky!