new TV show on TVB, (jian ren jian ???),comedy,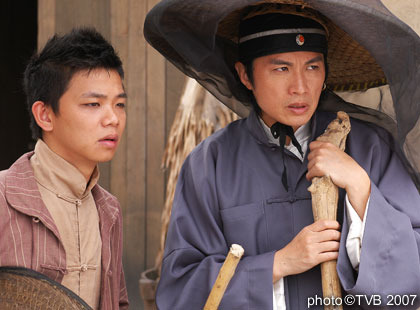 China
October 11, 2007 4:29am CST
Release Date; 9/10/2007 act;???Zihua Huang It is interesing. I hope you will like it. see more on www.tvb.com
2 responses

• Australia
13 Dec 09
I remember this series now...English title was Men Don't Cry.I didn't really think this movie was a comedy,the stuff that's supposed to be funny were so not funny... Plus there's this bit about the anti(hero) turning to the dark side and getting involved in the slave/human organ trade...So gross coz he's forced to eat someone's organs. And the ending is kind of weird...he get's rich somehow and becomes a judge for a beauty contest.He lets this girl with scary teeth win because she reminds him of his old girlfriend and he admires her courage for entering the contest year after year... Not exactly a happy ending,since he doesn't end up with his girlfriend and she doesn't get married to her fiance...Does this mean she ends up as an old maid?

• Australia
7 Dec 09
I'm a fan of TVB too.I've never come across this title before,whats it's English title? And whats it about?Ancient or Modern? I prefer ancient.