Tony jaa- New Movie???...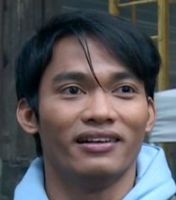 India
October 13, 2007 12:46am CST
Does any one watch tony jaa films??....does any one know anything about his new film "Hanuman"?heard a rumour that keanu Reeves will be playing ShriRam in "HANUMAN"????....
2 responses

• United States
2 Mar 08
never heard that rumour before until now , Tony is a great aciton star , and needs to be take to the next level , Jet Li is getting older and i need new action flicks from Tony instead of Jason Stamos , doing Transporter flims all day long , i remember that i looked up Tony in wikiepieda and it was said that he is shooting either a sequel to Ong Bak or the Protector or a New Flim all together ...all i now is that he's doing a new flim and i cant wait to add it to my collection

• India
26 Jun 09
hai i am ananth. tony jaa is a beautiful & super action star. he is real fight star. he is my favourite hero.

•
27 Mar 14
Yes, firstly the film is not titled "Hanuman" that is a different film. But Tony Jaa is set to play Hanuman in the Hollywood movie "Rama: The Rise Of Dharma". It does not have Keanu Reeves or many other famous names but it has Amithabh Bachan playing Janaka and Rajinikanth playing Dasharatha.