The old house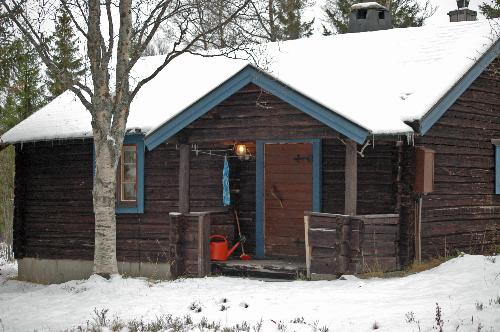 Sweden
October 13, 2007 6:03am CST
I was asked to showe the old house I hawe, and here it is. I took the photo today 10/13/2007. As you see we hawe get some snowe already. In this house a brother to my gradfater lived with his family it was 2 adult and 11 kids so they dident hawe mutch space. The house is from the end of 1600 and it was people living in it to the begining of 1910. I love this old house.
7 responses

• United States
13 Oct 07
wow what a beautiful house,love the picture.so many people living in that is so amazing.but at that time you do what you have to.great picture again my friend.pattie

• United States
13 Oct 07
Hi matte! That is a nice house. Does anyone live in now? How did they fit all those people in there?LOL I guess they werent that fussy back then.LOL

• United States
14 Oct 07
What a lovely old house. Now, we can see the house you refer to in your discussions. It's all coming to life with your photos. Thank you for sharing beauty.

• Netherlands
14 Oct 07
good photo Matte, and I am impressed about the looks of the house after 300 years - good quality timber I guess too :) TheFortunes

• United States
13 Oct 07
Amazing how so many people managed to live in a house that size. Nice house!


• United States
5 Dec 07
Awesome! Since we are in the middle of considering purchasing a home built in 1860 right now, I'd like to ask you how your foundation has held up? Any support problems? How much has been done in renovating it? Thanks for the feedback!!