Surprised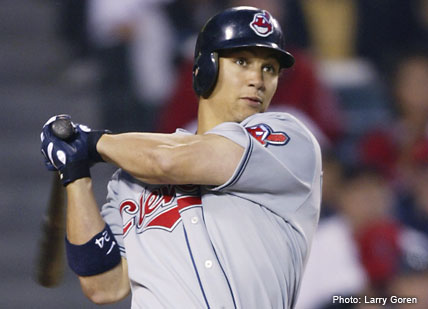 United States
6 responses

• United States
22 Oct 07
I wish I had this sooner. I would have to say for the American League Cleveland for making it and knocking New York silly. The National League, I'd have to say Colorado. Think about this, they bulldozed through Philadelphia and Arizona like they were nothing. You gotta give Colorado credit for really stepping up.

• United States
22 Oct 07
I agree, the Rockies have been amazing this post season. That's why I was hoping our Indians would make it to the series so we could see one hell of a series.

• United States
23 Oct 07
You and me both on this one. You and me both. That would have been an interesting match up that's for sure.

• United States
16 Oct 07
Actually what surprised me is that the Detroit Tigers didn't make it anywhere. I remember at the beginning of the season they were such a threat.

• United States
16 Oct 07
I'm glad they're not in it, they suck! Ok, what I meant to say is all Detroit teams suck. :) it's only because I'm from Ohio.

• United States
18 Oct 07
yeah Detroit does suck ;) Although I can't think of Detroit without thinking of Tim Allen because he always wore that Lions sweatshirt on Home Improvement.

• United States
22 Oct 07
The Los Angeles Angels of Anaheim. They just did not show up against Boston at all. Beckett gave up only 4 hits to them in game 1 and then Dice-K and Schilling took care of the rest. Everyone knew that the Yankees would fall. They have no pitching. Cleveland does. The other surprise was the Philidelphia Phillies. Heavy favorites against the "never say die" Rockies they had their bats show up once, and that was after the Rockies had exploded for 10 runs. The Cubs should have done better, but I don't think they would have beaten the D-Backs. The D-Backs have clutch hitting and strong pitching. In the LCS, the D-Backs were the biggest surprise. They couldn't get a single win. The Indians-Red Sox series lived up to the hype, but Cleveland blew chances to clinch. The World Series should be a memorable one.

• United States
22 Oct 07
Yeah I really thought the Angels would have put up a fight against Boston.

•
17 Oct 07
I never thought that the indians would have made it this far. Personally I was betting that the cards were gonna do good this year. If the indians go into the world series the will definateley beat their competitor.

• United States
22 Oct 07
I always have confidence in my Cleveland teams, even the Browns :(, but too bad the Indians couldn't pull through.

• United States
16 Oct 07
The Colorado Rockies. I forgot that colorado even had a team and now I think they are the team that will win the World series.

• United States
16 Oct 07
Haha, I know what you mean about that though.

• United States
16 Oct 07
actually it has to be the Cleveland Indians, I think it's because the only games I got to see was when I went home to Cleveland in Aug, but they really have a good team this year and I have a good feeling that something good is going to happen

• United States
16 Oct 07
Agreed, everyone says that we're the underdogs, and I love it because I know we have a great team. I'm glad Grady is finally getting the attention he deserves too, he is an amazing player.