Would you do something strange for a lot of money?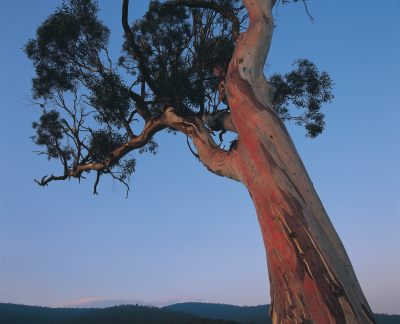 Romania
6 responses

• Poland
17 Oct 07
If by strange you meen something like jumping on bungee or milk a cow with my toes or to shave my head I think I might have taken a chance xD But I wouldn't do anything that's against my self-esteem, ethic and believs. I think people need to do crazy things sometimes, it's healthy. but everything has it's limits...

• Romania
18 Oct 07
Have you ever jump with a bungee? Would you do it?

• India
16 Oct 07
Okay, I will do something strange if it is not unethical. I do not think that there is anything wrong in doing anything which is considered to be strange by many people. Strange thing does not mean rediculous or something unethical. If my mind says that the thing is not against the ethics, then I would not mind doing for earning some money. It is just like acting in a move or drama and have a negative role to play. Nothing wrong..with that.

• Romania
16 Oct 07
Yes but strange things it always means unethical(for others can be, if you consider ethical maybe others consider it unethical).????

• India
16 Oct 07
I don't care if others feel that something I am doing is unethical as long as I have assured myself that the same thing is not unethical. Strange thing to me is not always unethical, but it is not something we do in routine. If I am singing a very famous song in entirely different way, it is strange tune, isn't it?

• Canada
17 Oct 07
I guess it all depends how crazy it is. I would not put myself at risk for serious injury or anything. If I had to streak or something sure. Or eat something gross yeah. I would do fear factor type stuff because there is a lot of safety precautions to it.

• Romania
17 Oct 07
Think at one very crazy thing ...... would you do it for 1 million , would you think at something else than the money...or not.You don't have to call those who do it desperate maybe they are crazy people who do crazy things.

• Philippines
16 Oct 07
Here's another one fresh from the can, my friend!;) I won't do anything that 'crazy' or strange for the money, I know I'm good at what I have and not looking for anything else to do such stupid things!LoL I guess only those desperate and are in dire need who does this, in which I think they badly need the money 'on the spot' and that they might be using it for emergency. But I won't do it, I'd rather borrow some or loan money, because I prefer to use money which I would rather work hard for to repay.

• Romania
17 Oct 07
But if there wore 1 million dollars would you do it, and you would the money much and you did not have were to borrow some would you still do it or not.

• Philippines
19 Oct 07
I will do it but this something weird thing should: 1. Not be illegal or against the law... 2. Not be against my beliefs... 3. Not harm others or myself... 4. Not offend others... 5. Be worth the money that i will get... It is good to be weird sometimes...

• India
19 Oct 07
I do not thing money can be earned by doing strange things legally. Illegally if one is involved in strange things, they are booked and put behind bars. I am running a business centre for my livelihood and maintaining family. Besides this, for extra money, I just surf websites and I do write articles for some sites.