Do you ever cheat your partner? Or do you ever experience to be cheated?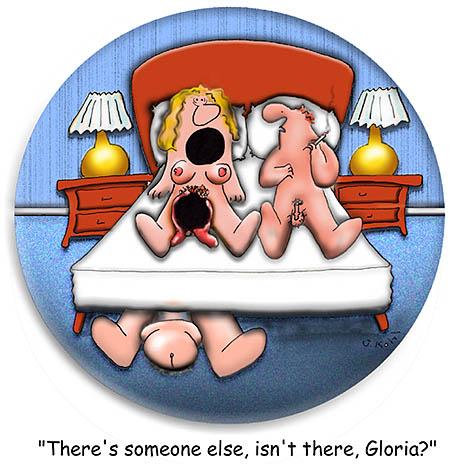 Philippines
October 16, 2007 7:45pm CST
Do you ever cheat your wife?husband?gf?bf? Why? How does it feel cheating your love one? Did you have guilt feeling doing the unfaithful dids? Do you experince to be cheated? How did you feel? What did you do to the person who cheated you? Did you gave him/her a second chance after cheating you?
4 responses

• Philippines
17 Oct 07
Yes i experienced being cheated by my ex husband for two years. Yeah you read it right, two years he was cheating me. and for that two years I am wishing that he would change and forget about the girl. But at the end of that two years I learned that they are already living together. That is the time that I decided to let go. Though during that time I know that I really love him, but then I realize that it is important for me not to loose my self respect. So instead of a fight, I decided to let go of him. I know I will no longer be happy, being with a man that I know doesnt love me anymore. Second chance is fine if you think that he is really sorry for it. But if not then I guess there is no need for second chance. you will only just hurt each other. Because in that two years I forgave him several times but he cant just leave the girl... and when I ask him when is his plan to leave her, I can see that he cant do that. Right now, we are good friends. And we are both happy with our respective partners. I believe that pain is more bearable if you open your eyes to see the things that is no longer yours and learned to let go it no matter how much it means to you... sometimes love is not holding on... but letting go.

• United States
17 Oct 07
I have never cheated and wouldn't. If I don't want to be with someone, I'd be an adult and end the relationship first. I have never been physically cheated on. My ex emotionally cheated on me and that was painful but I know it cant be anywhere near as painful as your significant other sleeping with someone else. I would leave my partner if they ever cheated on me. It would show that he didn't respect me at all, didn't respect our relationship, and was too selfish to be in a relationship with me. My current bf is pretty anti-cheating...his ex girlfriend who he dated for 4 years cheated on him, so he knows the pain.

• United States
17 Oct 07
Never. I do not cheat, nor have I ever. I have also, as far as I know, never been cheated on, and I doubt I ever will be. If I were cheated on I'd break up with my gf, no questions asked.

• United States
17 Oct 07
I've been cheated on and it was horrible, he made me feel like crap when he did it. I told him to go burn for all I care because it was just horrible.